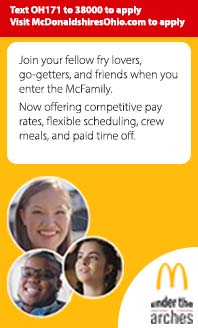 Side Menu Begins
Side Menu Ends, main content for this page begins
Family Resources
Resources and information for both district and community sponsored activities, resources and events.
If you have a flyer/announcement that you would like posted on our social media or this website, please contact Pat Tipton for approval.
LCS Board Policy regarding distribution of flyers can be found here. The distribution or display of the below materials are provided as a community service. Non-district materials and the contents thereof are neither sponsored nor endorsed by the Board of Education or the Superintendent.
Back to School Forms
This year parents/caregivers will be completing the annual Back To School Forms in our new online LINQ Registration Parent Portal. There are two steps to complete this process.
STEP 1: Create a LINQ account and associate your student(s) to your account. If you enrolled your student online this summer, you already have an account and will use the same login information.
STEP 2: Complete the Student Demographics and EMA section for your student.
We are excited about this transition to online forms. Not only will it reduce paper, but most information will pre-populate, saving you time when completing the forms every year.
If you need access to a computer, you can visit one of the kiosks set up at the Central Office, 160 Miller Rd, Door A1, between 8:30 am and 3:30pm on weekdays.
Community Flyers
Do you have children or grandchildren age 5 or younger? Sign up to receive FREE books from the Ohio Governor's/Dolly Parton Imagination Library. Visit www.ohioimaginationlibrary.org/enroll to sign up!
Forms and Resources
Kinship Support - are you an adult raising a child other than your own on a full-time basis? Please fill out this form so that we can better support your needs.
Free Community Meals - Several churches in the Lebanon are serve free meals throughout the week. The schedule can be found here.
Volunteer Procedures
Want to be a volunteer with Lebanon City Schools? ALL volunteers must do a fingerprint/background check before volunteering. Further information can be found here.