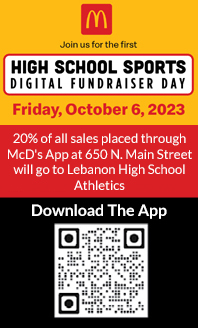 Side Menu Ends, main content for this page begins
Back to Side Menu (includes search)
A Message from Todd Yohey, Superintendent
Posted on: January 19, 2017
On behalf of the Lebanon City School District, we want to thank the Lebanon community for its support of the bond issue that has provided funding to renovate or build new facilities for our current and future students. The impact of that support was clearly evident when students and staff reported back to school at the new Lebanon Junior High School. In many communities, junior high schools tend to be second-hand buildings, i.e. former high schools or middle schools. Not often do junior high students, staff and parents get to experience the excitement of opening a new school building. I had many teachers and students tell me that they could not sleep the night before school started in January. Everyone I have talked to has described how wonderful it is to teach and learn in the new building. Excitement and wonder are hallmarks of good instruction.
At the same time, we have received some feedback from a few community members regarding the size of some of our new spaces. Once reminded that our project was only made possible through the support of our community AND a partnership with the Ohio Facilities Construction Commission (OFCC), they understand better some of the limitations we faced in our project. OFCC projects are co-funded by the state and the local school district. As such, OFCC plays a big role in decisions regarding the scope of the project. The state will only fund the square footage space approved by OFCC. If you get a chance to visit the new junior high and think the cafeteria is too small or the gym is not big enough, please remember the spaces were built to the specifications in the OFCC design manual. We have a great partner in OFCC and they have worked hard in helping us stretch every dollar to fulfill our facility needs.
The district is planning a community open house this spring. Time and date has not been determined so please be on the lookout for it. We hope to see you there!