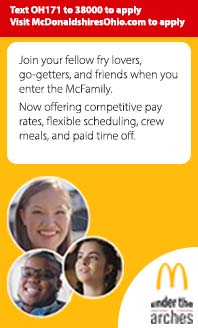 Bowman Primary School, Grades PreK-2
Phone Numbers
Principal
513.934.5800 - Office
Laura B. Conner, PreK/K
513.934.2466 - Fax
Sheri A. McHenry, 1st/2nd
Address
825 Hart Road
Assistant Principal
Lebanon, Ohio 45036
Bret Gordon
School Hours - Grades 1 & 2
School Hours - AM Kindergarten
9:00am-3:45pm
9:00am-11:45

**Preschool Hours are M-Thu and

follow the KG schedule

School Hours - PM Kindergarten
1:00pm-3:45pm
Student arrival/dismissal begins 15 minutes before the posted time.
Use our SAFE SCHOOL HELPLINE to report a safety concern. You don't have to give your name. 513-934-1167.
News & Announcements
Blog Entry Synopsis Begin
Lebanon City Schools is seeking qualified candidates as building substitute teachers for grades K-6 for the upcoming school year. Click here for more information and to apply.
Blog Entry Synopsis End
Blog Entry Synopsis Begin
For the past two years, the United States Department of Agriculture (USDA) provided waivers to schools across the nation to offer all students, regardless of income status, free breakfast and free lunch. This program will end June 30, 2022. This means that
Blog Entry Synopsis End