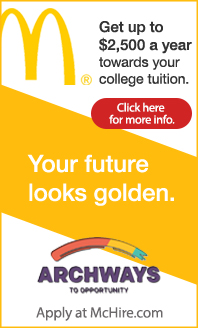 Transportation
We are looking forward to the start of the new year. We understand it will be different and will work hard to be as accommodating as we can. Feel free to e-mail us your transportation inquiries.
Your students bus information for the 20/21 school year, will be available starting 8/4/2020 at Noon.
Please see the section below regarding changes to busing for the 20/21 school year.
My staff and I look forward to working with you.
Sincerely,
Lori Robertson, Transportation Supervisor
office 513-934-5838, fax 513-933-2122, e-mail
Important Transportation Update
This year we are limited to 2 students per seat on each bus. This will limit the changes that we will be able to make on each bus. If you are requesting a change, we can only accommodate the change if seats are available on the bus you are requesting.
The transportation freeze will be from August 7th - August 28th. During this time, no changes will be made to bus routes. Changes can be submitted through progressbook during this time, however the change will not take place until August 31st if space is available.
Face Covering Requirement
Every student will be required to wear a face covering while on the bus. This can include a face mask or neck gaiter. It is important to understand that there will be consequences if students remove their face covering while on the bus. Students that continually remove their face coverings will face consequences that can include the lose of their bus riding privileges for the first semester. We encourage parents to talk with their students regarding the importance of keeping their face covering on at all times while on the bus.
How To Change a Bus Pick Up or Drop Off Location
Note: If you have moved to a new address, you must also complete a change of address form - this is done at the central office.
Login to ProgressBook



Select News then select District Information



Select Change My Student's Bus Pick Up or Drop Off Location



Complete form. You will receive an email confirmation.


After 3 business days check your student's new bus route.

View Your Student's Bus Route
You will be asked to provide the following information when you login to the Bus Route website:
User Name = Student ID (lunch code),

Password = Student Date of Birth in MMDDYYYY format (no slashes, dashes or spaces) example: 7/9/2020 would be entered as 07092020

Select Work With Students

Select View My Students
Bus Stop Appeal Form
Use this form if you wish to appeal the location of your student's bus stop.
Parochial Transportation Form
All Parochial students requesting Lebanon transportation must complete this form each school year.