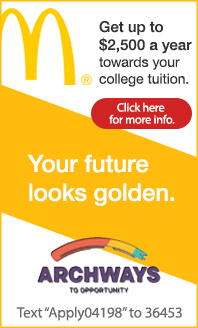 Transportation
We are currently working a modified schedule, however we are still responding to emails. Feel free to e-mail us your transportation inquiries.
My staff and I look forward to working with you.
Sincerely,
Lori Robertson, Transportation Supervisor
office 513-934-5838, fax 513-933-2122, e-mail
K - 8th Transportation Opt-in Form
Due to recommendations by the Ohio Department of Health, we will be limiting the number of students on our school buses to 2 students per seat and face masks will be required for the entire bus ride.
We understand that parents and caregivers may choose to drive their students, therefore we are requiring that you opt-in for transportation. All students that will require busing for the 20/21 school year will need to fill out the form found here K - 8 Transportation opt-in form. Only those that request transportation through this opt-in form, will be assigned a bus. If your student will require busing, the online form will need to be filled out by Wednesday, June 24th.
Spanish Opt-in Form:
Elección de transporte en autobús escolar, K-8vo
High School Transportation Opt-in Form
Parents and Caregivers,
Please follow the following link to indicate if your high school student(s) will or will not need AM and/or PM transportation. We appreciate your assistance as we work to reduce ride-times and conserve district resources. 2020-2021 Transportation Opt-in / Opt-out Form
June 19, 2020, is the deadline to be placed on a route for the first day of school.
A letter from Todd Yohey, Superintendent was sent to all families with a 2020-2021 high school student in early 2020. Read the letter here.
View Your Student's Bus Route
You will be asked to provide the following information when you login to the Bus Route website:
User Name = Student ID (lunch code),

Password = Student Date of Birth in MMDDYYYY format (no slashes, dashes or spaces),

Select Work With Students

Select View My Students
Bus Stop Appeal Form
Use this form if you wish to appeal the location of your student's bus stop.
Parochial Transportation Form
All Parochial students requesting Lebanon transportation must complete this form each school year.
Transportation Student and Parent Handbook
This handbook offers useful information to help answer common questions regarding
Transportation - click here