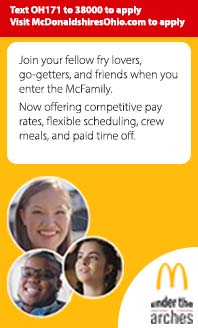 Side Menu Ends, main content for this page begins
Back to Side Menu (includes search)
Attendance update 9/10
Posted on: September 10, 2020
Good afternoon,
I want to apologize again for the mix up with communication about attendance yesterday. We corrected the calculation errors last night.
Today's important items:
Instead of finalizing week 2 and week 3 attendance on Friday, we will wait to finalize until Monday. This gives families a chance to submit additional hours if needed.
Week 4 (this week's) attendance will also be finalized on Monday. This means that missing hours from weeks 2, 3, and 4 will be entered as unexcused absence hours next week. Offline hours for each week are always due by Sunday night.
If you have missing hours to enter, they can be entered in any unit. So if you're getting ready to submit unit 4 for this week, you can include log entries with dates for previous weeks. Hours with earlier log dates will be applied to earlier weeks. The date on the log is what the system uses to place that time into each week.
If you've already submitted units 1-4 (1 was never required), request for a unit to be sent back to the student as a redo. You should use the help form to request a unit be sent back. Be sure to resubmit this unit by Sunday night.
Late today or early tomorrow, I will send emails letting you know where each of your students stands for weeks 2 and 3.
Moving forward, attendance will be finalized the day after the week ends. As an example, week 4 ends this Sunday, September 13 so week 4 attendance will be finalized the next day, on Monday, September 14.
More information about attendance tracking:
Here's what you should see as different today in the Offline Hours course:
Graded units should be scored at 100%. If you see a unit graded with a 0%, that is a mistake and we need to correct it. Please use the help form to let us know.
The 100% means that we have approved the submission of offline hours. It doesn't necessarily mean that enough offline hours have been submitted to make the student's total above 25 (or 12.5 for Kindergarten).
When we add online to offline time to calculate total hours, we do not subtract out the overlap time that you may see on your screens.
There is not a way for you to check online time for a previous week. This current week's online time is shown in the Time Credited area at the top of the student screen. Weeks run Monday through Sunday.
When VLA tracks time, it doesn't always capture time that a student spends reading the screen or watching a video. It sometimes thinks the student is idle. Of course this isn't always the case. So if you know your student is spending 3 hours with a particular unit, but the VLA system only says the student was active for 2 hours, that missing hour should be reported as offline time. This is why sometimes it seems like VLA isn't giving credit for the total time your student is using it.
Thank you!
Mark Graler