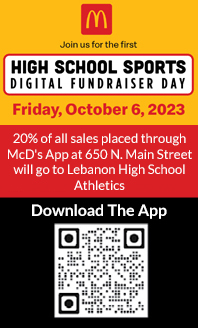 Side Menu Ends, main content for this page begins
Back to Side Menu (includes search)
We Need Bus Drivers!
Posted on: April 12, 2023

BUS DRIVERS NEEDED!
Be a hero - drive a school bus! It's a great job for anyone who: loves kids and likes to drive, and/or is retired, and/or is a parent of a Lebanon student, and/or is looking for a rewarding professional career!
School bus drivers are entrusted with the important task of taking our community's precious cargo to and from school. Being a bus driver is a respectable role. Bus drivers have a positive impact in our Lebanon community!
CURRENT JOB OPENINGS:
Drivers - pay starts at $21.33 an hour (click here to see the job description)
Substitute Bus Driver - paying $19 an hour
Driver for Extracurricular Trips - paying $19 an hour based on experience
Bus Aides - pay starts at $16.03 an hour
MINIMUM REQUIREMENTS TO BE A SCHOOL BUS DRIVER:
No prior experience is required
Must be 21 years old
Must pass annual physical exam including drug and alcohol test
Must have a safe driver record
We offer PAID in-house training to get the certifications you need!
DRIVER BENEFITS:
As long as kids get evenings and weekends off, so do you!
You will never take your work home with you
Contracted drivers receive an 187-day work calendar with summers and breaks off. Pay is spread out all year long.
Annual personal leave
Paid holidays and sick time
Insurance benefits - health, dental and vision
State retirement
Attendance incentives
Paid continuing education classes
Fully paid annual physical exams
The staggered work schedule of the job gives drivers a long break in the middle of the day to take time for themselves
Nights, summers, holidays, weekends, and snow days off work
HOW TO APPLY: If you are interested in learning more about becoming a school bus driver for Lebanon City Schools, please contact Lori Robertson, Transportation Supervisor by phone: (513) 934-5838 or by email.
For more information: