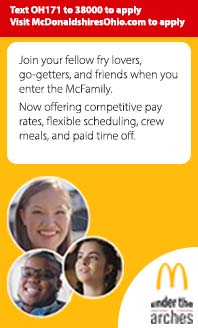 Side Menu Ends, main content for this page begins
Back to Side Menu (includes search)
Class of 2020
IMMUNIZATION REQUIREMENT ANNOUNCEMENT:
Attention Class of 2020 families : Ohio State Law requires that all students be vaccinated with the Meningitis (MCV4) vaccine before entry into 12th grade. Proof of immunization from the Physician's Office or Immunization Clinic where the student received the vaccine or immunization exemption must be provided by September 3rd, 2019 or your child will be excluded from school on September 4, 2019, until such record is provided.
If your child cannot receive this vaccination due to medical reasons, religious convictions or reasons of conscience, please contact the school nurse when school resumes to obtain an immunization exemption.