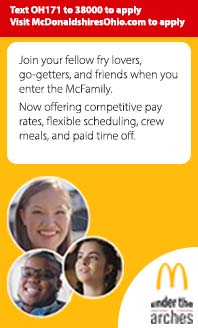 Side Menu Ends, main content for this page begins
Back to Side Menu (includes search)
Community Builders - First Quarter
Posted on: October 26, 2022
Congratulations to our first quarter COMMUNITY BUILDERS! The Lebanon City Schools Board of Education honored 27 students, three staff members, and one community business during the Community Builders Recognition Event held October 24. The event, sponsored by Whit's, is designed to recognize those students and staff who live out the mission of Lebanon City Schools.
A community builder is someone who cares about their community and takes action to make it better. These students and staff have contributed to their classrooms, buildings, and the Lebanon community in ways that nurture kindness, service to others, and mutual respect.
The following were recognized as Community Builders for the first quarter of the 2022/2023 school year:
From Bowman Primary - Kindergarteners: Nash Neike and Journee Williams, First Graders: Gentry Cole and Audrey Shelton, Second Graders: Brody Meuselbach and Kylie Myers, and Second Grade Teacher Jamie Jacobs.
From Donovan Elementary - Third Graders: Isabel Haase and Koleton Tompkins and Fourth Graders: Colton Taylor and Hailey Witten.
From Berry Intermediate - Fifth Graders: Ava Burns and Braxton Crockett, Sixth Graders Parker Anderson and Presley Fuson, and Fifth Grade Teacher Lindsay Collins.
From Lebanon Junior High - Seventh Graders: Westin Hubbard and Emmalynn Loesche, Eighth Graders: Emilie Bledsoe and Eli Guerra, and Eighth Grade ELA Teacher Christa Stevens.
From Lebanon High School - Freshman: Sophia Flora and Matthew Kramer, Sophomores: Kaylee Mounce and Jacob Riehle, Juniors: Skyler Dicus and Alexa Hamilton, and Seniors: Lexi Fornshell, Jazelle Fox, and Andrew Gabriel.
From the Community: Girdwood Orthodontics. Girdwood was recognized for the countless ways they have supported students and staff over many years including providing funds and purchased items and sponsoring the fourth grade Learn to Swim Program.
Congratulations to all! This recognition is well deserved and their efforts are one of the many things that make Lebanon City Schools a place of excellence. There are GREAT things happening in Lebanon Schools!