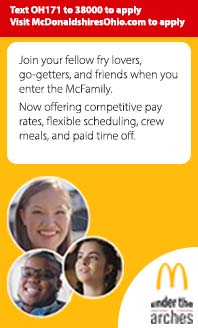 Side Menu Ends, main content for this page begins
Back to Side Menu (includes search)
End of Quarter Progress Reporting
Posted on: October 13, 2020
Good afternoon,
I wanted to share an update about end of quarter progress reporting.
Students in option 2 will not be receiving a grade card at the end of the first quarter. Instead, grades will be formally recorded at the semester. There are a couple reasons for this change:
​It was a difficult transition to online learning for some families. This change allows students to get caught-up without grade penalties that wouldn't really reflect actual progress.
Caregivers have full access to progress reporting anytime on the Parent log-in in VLA or by checking the 'Log in as Parent' box in PLP. More on this below.
​​There's no easy way to 'reset the gradebook' for the start of a new quarter in VLA or PLP, so this keeps teachers from spending time with unnecessary administrative work.
Y​ou might have questions about:
Athletic Eligibility- ​Not receiving a quarterly report card does not impact athletic eligibility. We will pull progress information as needed for the athletic departments at LJHS and LHS.
​Transcripts- only semester grades appear on high school transcripts. This includes courses at LJHS taken for high school credit.​
​Whether your student is on track-

​​For students using VLA- To be on track at the end of this quarter (this Friday) students should have 9 units ​submitted in all courses​ and see a 50% on the progress bar. High school science students should have 18 units completed.​ If you'd like to capture a snapshot of progress at the end of the quarter mark, you can click the View Transcript button at the bottom right of the screen after logging in with the parent account. Even though the quarter ends Friday, grading typically continues for a few days after, so you might wait to click that Transcript button until mid-week next week.​
​​For students using PLP- To be on track at the end of this quarter (this Friday) students should see actual progress and expected progress at the same point. Hovering over the progress bars provides this information.​ ​ ​Caregivers can also click the REPORT CARD tab in PLP for overview information and then the individual course for gradebook-level information.
If students are behind, a good way for them to gradually work out of being behind is to have them start completing more than one unit in a day, and at least a unit every weekday. This probably means more online time and a little less offline time. ​
Reminder: The Online Students website contains all of these updates and additional resources you may find helpful.
​Thank you,
Mark Graler​