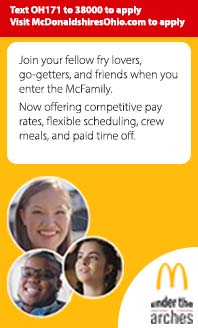 Side Menu Ends, main content for this page begins
Back to Side Menu (includes search)
Free Meal Benefit Has Ended

For the past two years, the United States Department of Agriculture (USDA) provided waivers to schools across the nation to offer all students, regardless of income status, free breakfast and free lunch. This program will end June 30, 2022. This means that starting next school year (August 2022) families will need to complete a Free/Reduced Meal Application in order to receive free meals at school. Students who do not qualify for Free/Reduced Meals will need to purchase meals at school next school year.
The 2022/23 school year Free/Reduced meal application is typically available the second week of July. Families need to reapply each year. When the form is available in July, click here to log in and complete the 22/23 meal application. Once the form is submitted there are no additional steps necessary unless there is an income change during the school year.
Lebanon City Schools Food Service Department is committed to assisting families and making this transition back to normal operations as easy as possible. Contact them if you have questions or need assistance: (513) 934-5787.