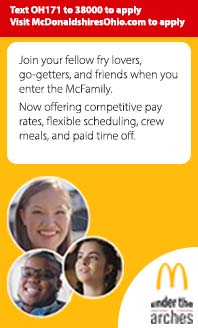 Side Menu Ends, main content for this page begins
Back to Side Menu (includes search)
Kristi Feldmann named Secretary to the Director of Human Resources
Posted on: January 11, 2022
Join us in congratulating Kristi Feldmann - she has been named Secretary to the Director of Human Resources. She is replacing Kim Bergman, who is retiring June 30, 2022. Mrs. Feldmann will transition into her new role beginning March 1, 2022.
Mrs. Feldmann currently serves as Secretary to the district's Special Services Department, a position she has held since March 2021. For eight years from 2013 to 2021, Mrs. Feldmann served as Secretary at Donovan Elementary. While her children were in school she was involved in the PTO and worked as a substitute in the district, mainly for secretarial positions.
She graduated from Wittenberg University with a Bachelors in Business Administration. She began her career after college working as a claims adjuster and litigation specialist for Great American Insurance and Federated Department stores.
"I look forward to working with Kristi in this new role. She is well respected in the district and will become an integral part of the HR team," said Brian Dalton, Director of Human Resources.
Mrs. Feldmann is the parent of three Warriors: her son Jack graduated in 2016, her daughter Abby graduated in 2017, and her daughter Samantha is a senior at LHS and will graduate this spring.