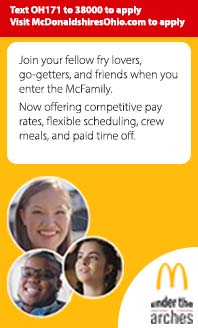 Side Menu Ends, main content for this page begins
Back to Side Menu (includes search)
Lebanon Schools Approves Facility Use Agreement for Outside Group
Posted on: January 20, 2022
The following message was sent to all Lebanon families on Thursday, January 20:
The District understands the concerns and confusion raised over a certain group that has advertised online for an after-school facility rental. The Satanic Temple After-School Satan Club is NOT a district or school-sponsored event. Lebanon City Schools do not endorse the activities or intent of this group or any other religiously affiliated groups offering after-school activities on our campuses. Lebanon City School District's focus remains on student safety and student achievement. The District has no other involvement in this program except for the approval of the rental of the space.
A local resident and taxpayer of Lebanon City Schools contacted The Satanic Temple and requested that they begin a chapter in Lebanon and to start the after-school club. They completed the required application, the facility use agreement, and provided the necessary documentation, and were approved.
Lebanon City Schools and the Board of Education have policies and administrative procedures in place which allow for community use of its publicly-funded facilities outside of the school day.
The district does not and is not legally allowed to discriminate against any groups who wish to rent our facilities, including religiously-affiliated groups. The District has approved these types of groups in the past, one example being the Good News Club, which is an after-school child evangelism program. The Good News Club has met after school at Donovan Elementary School for years.
Across the nation, The Satanic Temple After-School Satan Club intends to meet at public schools where Good News Clubs also operate. Either the District's facilities are to be made available to all groups or to no groups, according to a 2001 Supreme Court ruling in favor of the Good News Club, citing if public schools rent their facilities to secular groups, they must also rent to religious groups.
Flyers and promotional materials for these types of groups (including The Good News Club and The Satanic Temple After-School Satan Club) are approved for posting or display only, and not for mass distribution. Flyers will not be sent home with students. Students will need signed, parental permission to attend this or any other after-school event or club.
I hope this information answers questions you may have had and clarifies the position of Lebanon City School District.
Sincerely,
Isaac W. Seevers