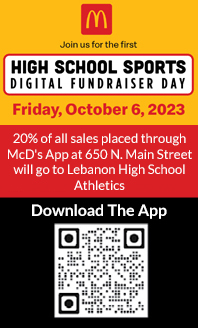 Side Menu Ends, main content for this page begins
Back to Side Menu (includes search)
LHS Receives College Success Award
Posted on: April 30, 2018
Lebanon High School Receives College Success Award, First-of-Its-Kind Recognition from GreatSchools Celebrates High Schools that Prepare Students to Succeed in College
Lebanon High School is proud to announce that it has received the College Success Award, a first-of-its-kind honor celebrating schools that excel in ensuring students prepare for college, enroll in college and succeed once they get there.
Launched by GreatSchools, the leading nonprofit provider of trusted school information, the College Success Award recognizes 814 schools in nine states. Award-winning schools have a successful track record of graduating students who later enroll in two- or four-year college, are ready for college-level coursework, and persist on to their second year, according to available data from the state.
College- and career-ready graduates are critical to fueling the U.S. economy, as 65 percent of jobs will require a postsecondary degree by 2020. Lebanon High School prepares students not only to enroll in college but also to succeed once they get there.
"The College Success Award is just another example of how Lebanon City Schools is preparing students for success after high school. We're very proud to be included in this small number of high schools across nine states to be recognized. Our community should be happy to know that their investment in their schools is paying off for graduates." said Todd Yohey, Superintendent of Lebanon City Schools
Lebanon High School has adopted practices to support their students' college preparation and success, including providing access to rigorous academic offerings both within school and through extracurricular programs, systematically identifying and supporting at-risk students at every grade level, and providing robust academic and college counseling. Unlike traditional measures of school quality—which only measure student performance while still in high school—postsecondary data shines a light on schools that excel in helping students succeed beyond graduation.
"Lebanon High School is providing their students with a high-quality public education that equips and empowers them with the skills to forge a path to bright futures," said Matthew Nelson, president of GreatSchools. "We applaud students, parents, teachers and the entire community at Lebanon High School for their dedication to pursuing college success."