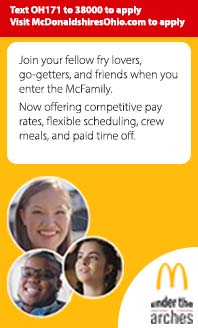 Side Menu Ends, main content for this page begins
Back to Side Menu (includes search)
Special Board Meeting
July 15, 2022 - Mr. Mike Lane, President, Lebanon City School Board of Education, has announced the Special Board Meeting on Wednesday, July 27, 2022 at 5:00 pm at Lebanon City Schools Board of Education Office, 160 Miller Rd, Lebanon, OH 45036. The purpose of this meeting is to approve the minutes from the July 18, 2022 Regular Meeting and for a Board Policy Work Session.
All members and media have been notified.
The meeting is a Work Session of the Board of Education. The Board will not vote at the meeting. The discussion the Board will have will inform future decisions. Because this is a Work Session, there is not an opportunity for public comment, in compliance with Policy 0169.1
Public participation occurs at Regular Board meetings, not at Work Sessions. Likewise, the Board does not broadcast their Work Sessions, only their Regular Board meetings. The meeting will not be broadcast live on Facebook.
If you have any questions/comments please email us: contactlebanon@lebanonschools.org