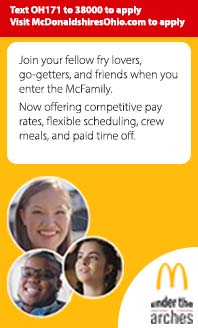 Side Menu Ends, main content for this page begins
Back to Side Menu (includes search)
Special Board Meeting
May 11, 2020 - Mrs. Esther Larson, President, Lebanon City School Board of Education, has announced a special board meeting on May 13, 2020 at 6:00 pm at the Board Offices, 700 Holbrook Ave, Lebanon, OH. The purpose of this board meeting will be to approve the minutes from the April 20,2020 Regular board meeting, and to approvethe appointment, employment, and/or resignation of public employees.
Due to the current Stay Safe Ohio orders issued by Governor DeWine, this Special Board of Education meeting will be conducted in the Lebanon City School Board Meeting room, but closed to the public. Live public observation of the meeting will occur as a Facebook Live event on the school district's Facebook page. The meeting is scheduled to begin at 6:00 pm. Viewers with questions should contact Todd Yohey, Superintendent of Schools, following the meeting at 934-5778 or yohey.todd@lebanonschools.org.
All members and media have been notified.