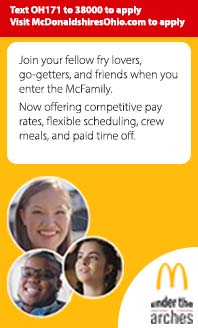 Side Menu Ends, main content for this page begins
Back to Side Menu (includes search)
Special BOE meeting 8/30/2021
Posted on: August 27, 2021
August 27, 2021
Mr. Ryan Patterson, President, Lebanon City School Board of Education, has announced the Special Board meeting on Monday, August 30, 2021 at 6:00 pm at the Lebanon Board Offices, 160 Miller Rd., Lebanon, Ohio.
The purpose of this meeting is to approve the minutes from the August 25, 2021 Special board meeting, to discuss current Covid data, and to recommend revisions to the current mask guidance. The Board may take an official vote on any recommendations related to the discussion. There will be no public participation at this meeting. This meeting will be streamed live.
All members and media have been notified.