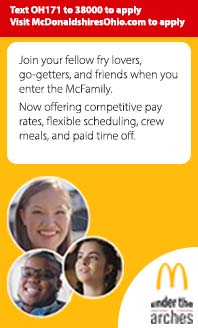 Side Menu Ends, main content for this page begins
Back to Side Menu (includes search)
Third Grade State Reading Test
Posted on: October 1, 2020
Good afternoon caregivers of third grade students in option 2,
We give Ohio's State Test in Reading to third grade students twice each year, in October and April. As part of Ohio's third grade reading guarantee, the test results are typically used to determine if students will be promoted to fourth grade or retained in third grade.
This year, the consequences of not passing the test have been modified such that passing the test is not a requirement to be promoted to fourth grade (you can read more about that here).
Third grade in-person students will take the reading test twice this year, and we want our online students to have the same opportunity.
For Option 2 third graders, we will offer the third grade state reading test on Tuesday, October 20 and Thursday, October 22 from 8:45-10:45. STUDENTS MUST BE ABLE TO ATTEND BOTH DATES because the test is given in two parts.
You can sign up your student to take the fall reading test with this google form. The deadline for registration is next Wednesday, October 7. I'll confirm all the details with you, including the location for the test, once we know the number of student interested in participating.
Thank you,
Mark Graler