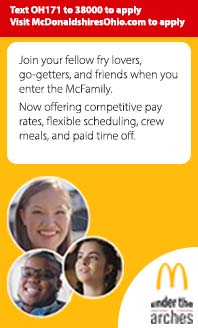 Side Menu Ends, main content for this page begins
Back to Side Menu (includes search)
Week 12 update
Posted on: November 5, 2020
Hello- four items today:
1- Offline hours for week 12 are due by Sunday night.
2- Last week, we announced that the Monday and Tuesday before Thanksgiving would be calamity days for our school district, providing a 9-day separation break for students and staff.

Here's what you need to know about how this decision impacts Option 2 students:
There will be no hour requirements for week 15.

It may be possible for students to skip units in some courses. Teachers will communicate to students and families about this.

It will not be possible to skip units in all courses. High school science courses are a good example here. In cases where skipping units isn't possible, students should transition to completing more than one unit in a day and accruing fewer offline hours.

Students who are not on-track with unit completion should use week 15 to continue to work to be caught-up. Students using VLA should be submitting unit 12 this week unless a teacher has given different instructions, and students using PLP should check their course progress bars to ensure they are on-track.
3- I want to remind everyone that damage to Lebanon-owned chromebooks or hotspots is charged back to student fee accounts. Please treat borrowed devices as if they were your own. Thank you! Below is a list of common charges for damage:


| | |
| --- | --- |
| Replacement Component | Cost per item |
| LCD Screen | $32.95 |
| Keyboard/Palmrest/Trackpad | $59.95 |
| Power Cord | $29.95 |
| Top Cover | $26.95 |
| Bottom Case | $14.95 |
| LCD Bezel | $12.95 |
| Hinge Set | $18.95 |
| Camera | $14.95 |
| Whole Unit | $200.00 |
| Lenovo Motherboard | $99.00 |
| CTL J41 Motherboard | $159.00 |
| CTL VX11 Motherboard | $159.00 |

4- For students transitioning back to in-person instruction in January:
For students in grades 7-12, counselors will be working on schedules for students in the next few weeks. Counselors will be working from course selection information from last spring. If you have a specific question about a student's schedule, please email your student's counselor.
For students in grades K-6, building staff will be in touch with placement information closer to winter break.
Thank you,
Mark Graler