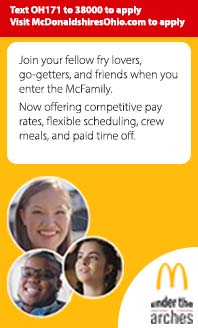 Side Menu Ends, main content for this page begins
Back to Side Menu (includes search)
Week 14 update
Posted on: November 19, 2020
Hello option 2 families,
Here's this week's update:
Week 14 offline hours are due by Sunday. It really helps when these are submitted on time, and reduces the chances of an absence being added to your student's record. As a reminder, these units can always be submitted before Sunday--as long as you're finished logging hours for the week.
Next week is Week 15 and there are no required hours. HOWEVER, if students are behind, they should work to get caught up. Students should be submitting unit 14 in each of their VLA classes this week (exceptions: LJHS art and coding/career electives should be on unit 5 and LHS science should be on 28). PLP students should double-check their course progress bars to ensure they're caught up.
All units in the course are required unless teachers have communicated otherwise. So even though no hours are required next week, the units scheduled for week 15 are required. Students planning to not work at all next week should work on these units in place of offline hours until they're back on track. Quick reminder- all courses have 18 units for each semester, so 18 units must be completed by December 18. Exceptions are LJHS art and coding/careers courses, which are both 9 unit courses. All nine units in both courses should be complete by December 18. LHS students in VLA science courses should have all 36 units completed by December 18. Students using PLP can hover over the progress bars for each course to determine if they're on track or not.
If you or your student needs help with understanding what work needs to be done or how to make up missing work by the end of the semester, please put in a help ticket here and I'll connect with you to provide a suggested work schedule. Incomplete units will be graded as a zero at the end of the semester.
Reminder for LHS students that AIR testing is coming up. The schedule is posted here, and individual invitations have been mailed and emailed to students who need to retake a test. Please be sure these are marked on your calendars. These tests are part of each student's graduation pathway and should not be thought of as optional. Not taking them can delay graduation.
Best wishes for a safe and happy Thanksgiving with your family,
Mark Graler