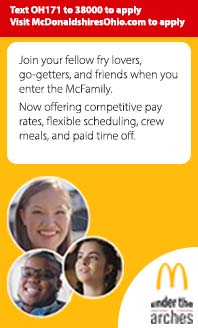 Side Menu Ends, main content for this page begins
Back to Side Menu (includes search)
Week 23 update
Posted on: February 4, 2021
Hello Option 2 families,
20 total hours (10 for Kindergarten) are due this week because of the snow day on Monday. Students using VLA should submit unit 23 in the Offline Educational Opportunities (B) course by Sunday night. Students using PLP or ULS should complete the Google Form by Sunday night. All available information about online and offline hours is available on our website here.
Next week (week 24), we're back to 25 hours (12.5 for Kindergarten). The schedule of how many hours are due each week is at the link above.
Caregivers of second graders, be on the look-out for a separate communication about InView testing.
State testing typically takes place starting in late March. There is a bill making its way through the Ohio legislature that would effectively cancel state testing this year. As soon as the outcome of that process is clear, we'll begin communicating more about how state testing might work. If we are expected to test by the state, we will want all of our option 2 students to take their tests. More on this to come...
Thank you,
Mark Graler