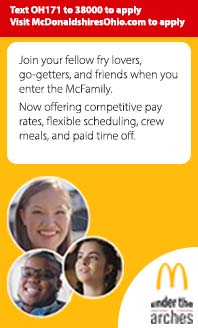 Side Menu Ends, main content for this page begins
Back to Side Menu (includes search)
Week 32 update
Posted on: April 16, 2021
Good morning! We're in the home stretch with 4 weeks left in the school year. Please take note of the following items:
When is the last work day of the option 2 school year? May 16. That's a Sunday, so if your family has stuck to a Monday through Friday work schedule, use May 14 instead. [This is not a change. Students using VLA have had week 36 as 5/10-5/16 all along and students using PLP have been paced to be finished before LHS exam week.] If students have work to finish up on May 17 or May 18, it is

possible but not guaranteed

that those units/assignments may be able to be included in their semester grade. This is

only a possibility

because we will not be able to grade hundreds of extra units which have been saved up and will be submitted altogether at the end of the year. If students save multiple submissions for the very end of the semester, they run the risk of the work not counting. If students are not on track, NOW is the time for students to complete multiple units per school day. Units which have not been graded by 5/18 will have zeros entered for the grade.
If a student finishes work early & has no work in platforms to do for week 36, 25 offline hours should be submitted.
Week 32 offline hours are due by Sunday night. 25 hours total this week.
6th grade families- be sure to take care of immunization requirements before next year. More info here.
LCS summer sports camps are coming up. Here's a link to all the information: www.lebanonwarriors.com/camps
Reminder- LJHS and LHS students must have a 1.5 GPA at the end of 4th quarter to be eligible for fall sports. Exception- incoming 7th graders are eligible for fall sports at LJHS.
Thank you,
Mark Graler