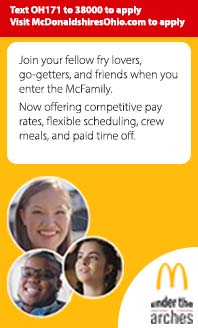 Side Menu Ends, main content for this page begins
Back to Side Menu (includes search)
Posted on: September 28, 2022
Blog Entry Synopsis Begin
The Lebanon Hall of Fame event is back this year after a brief hiatus due to the pandemic. This year, we will induct four individuals: Amy Brewer, Diana Davis, Donna Davis Norris, and Steve Poitinger. The Induction Ceremony will take place Thursday,
Blog Entry Synopsis End
Posted on: September 27, 2022
Blog Entry Synopsis Begin
Lebanon City Schools has a 9.64-mill Substitute Levy on the November 8, 2022 ballot. Click here for more information.
Blog Entry Synopsis End
Posted on: September 20, 2022
Blog Entry Synopsis Begin
At the football game next Friday the Warriors will play West Clermont and it's PATRIOT NIGHT at James Vandegrift Stadium! Friday, September 30 we'll be celebrating patriotism by honoring everyday American heroes who have shown
Blog Entry Synopsis End