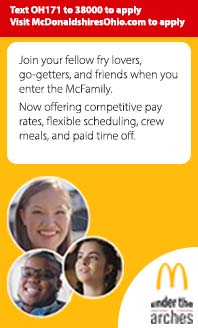 Side Menu Ends, main content for this page begins
Back to Side Menu (includes search)
Community Builders Recognized February 16
A Community Builder is someone who cares about their community and takes action to make it better. Last month we honored 33 Community Builders with a special ceremony hosted by the Board of Education and Superintendent Isaac Seevers. This special group has contributed to their classrooms, buildings, and their community in ways that nurture kindness, service to others, and mutual respect.

Congratulations to the following -

From Bowman Primary School: students Jordyn Lauvray, Nehemiah Killin, Elijah Oberholzer, Slavik Denchik, Michaela Logan, and Misaq Hassan, as well as staff members Christine Serbinski and Jane Alderman.

From Donovan Elementary School: students Rosalie Bani, Greyson Jiang, Reagan Connor, and Paxton Conde, plus staff member Ashton Adkins.

From Berry Intermediate School: students Taylor Garrett, Isaac Bradshaw, Arianna Zollar, and Tate Chalecki, as well as staff member Doug McGowan.

From Lebanon Junior High School: students Lilyene Crowe, Kevin McLachlan, Jadyn Schlauch, and Wyatt Flohr.

From Lebanon High School: students Braizlee Price, Zach Callahan, Amanda Kniffen, AJ Wilcox, Grace Boyer, Brett Dixon, Kayleigh Browne, and Collin Taylor, plus staff member Bunny Brooks.

From Central Office: staff members Jamie Buchert and Katja Pursell.
The Community Builders program is sponsored by
Whit's Frozen Custard.
Thank you to the Lebanon High School Jazz Band for providing musical entertainment! The next Community Builders recognition event is scheduled for Wednesday, March 23, 7:00 p.m. in the District Auditorium.