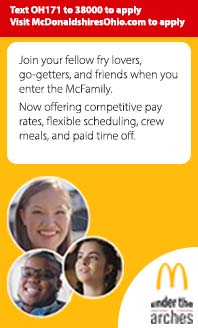 Side Menu Ends, main content for this page begins
Back to Side Menu (includes search)
It's Spring Concert Time!
Posted on: April 27, 2022

For the ninth consecutive year and tenth year overall, Lebanon has been named a Best Community for Music Education. This distinction is given to communities who offer a comprehensive music program and is determined by the types of classes offered, the number of students involved in the program, and performance opportunities. In Lebanon, the percentage of students reached at the secondary level is unique: it is typical for a high school to have about 20 percent of its student body involved in music. At Lebanon High School, each year about 50 to 60 percent of students are involved in music! Lebanon offers music classes and opportunities for all students in first through 12th grade.
See for yourself how great our music program is! It's spring concert season, and there are many performances planned in the next few weeks. Performances are free and ALL are welcome to attend! We encourage members of the community to attend a concert to experience great live music while supporting our student performers.
SCHEDULE OF UPCOMING MUSIC PERFORMANCES:
BOWMAN PRIMARY FIRST GRADE MUSIC PROGRAM - Thursday, April 28, 6:00 and 7:00 p.m. performances held at Bowman Primary School. At the 6:00 p.m. concert the classes of Ms. McGinness, Mrs. Kries, Mrs. Klever and Mrs. Meyrose will be performing. At the 7:00 p.m. concert the classes of Mrs. Lyman, Mrs. Gutzwiller, Ms. Tharp and Mrs. Johnson will be performing.

LEBANON HIGH SCHOOL BAND CONCERT - Tuesday, May 3, 7:00 p.m. at the District Performance Center

BERRY INTERMEDIATE SIXTH GRADE BAND CONCERT- Wednesday, May 4, 6:30 p.m. at the District Performance Center
LEBANON JUNIOR HIGH BAND CONCERT - Wednesday, May 4, 7:00 p.m. at the District Performance Center

ART SHOW & SPRINGWAVE MUSIC FESTIVAL - Thursday, May 5, 4:00 to 8:00 p.m. in the Lebanon High School Courtyard - Springwave Music Festival is an open mic hosted by Drake Road Productions and features a wide variety of solo musicians, bands, and DJs and concludes with a performance by EMG - The Electronic Music Group.

ORCHESTRA CONCERT, GRADES 6 THROUGH 12 - Monday, May 9, 7:00 p.m. at the District Performance Center

LEBANON HIGH SCHOOL CHOIR CONCERT - Tuesday, May 10, 7:00 p.m. at the District Performance Center

25th ANNUAL SPRING SWING JAZZ DANCE - Saturday, May 14, 7:00 p.m. at the Warren County Fairgrounds - the event includes performances by the Lebanon High School Jazz Band, a special performance by the Lebanon High School Alumni Jazz Band, and swing dance lessons. * This is a ticketed event - click here to purchase tickets.

LEBANON JUNIOR HIGH CHOIR CONCERT - Monday, May 16, 7:00 p.m. at the District Performance Center

BERRY INTERMEDIATE CONCERT CHOIR PERFORMANCE - Wednesday, May 18, 7:00 p.m. at the District Performance Center