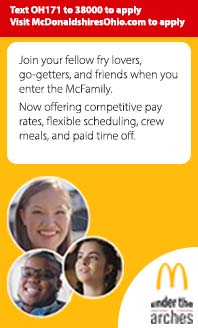 Side Menu Begins
Side Menu Ends, main content for this page begins
LEVY INFORMATION
This section on our website will house levy related information and news, resources, and a frequently asked questions (FAQ) page.
Utilize the links to the left to find the information you're looking for. **If you are on a mobile device, click on the + next to "Categories" above to see more tabs.**
If you can't find what you're looking for, or if you have a question, concern, or any feedback, please email us: contactlebanon@lebanonschools.org or call (513) 934-5880.
Issue 7: Will Not Raise Taxes
9.64-mill substitute levy on the November 8 ballot
Lebanon City School District has placed a 9.64-mill substitute levy on the November 8, 2022 ballot:
The levy will not raise taxes


The levy is not asking for new money


The levy will combine three existing levies into one


The three levies being combined into one were first approved by voters in 2005, 2011, and 2019


The district will continue to receive $12.2 million in funding and operating expenses from the substitute levy


With the substitute levy, the district will receive additional tax revenue only when new homes and businesses are developed