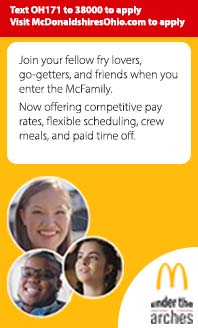 Side Menu Begins
Side Menu Ends, main content for this page begins
VIDEOS
LEVY Q&A WITH WARREN COUNTY AUDITOR MATT NOLAN
In this video, the October 2022 edition of Onward Lebanon, Superintendent Isaac Seevers, Treasurer Karen Ervin, and Warren County Auditor Matt Nolan answer questions about district finances and the levy:
PRESENTING TO LEBANON CITY COUNCIL
Superintendent Isaac Seevers and Treasurer Karen Ervin presented an overview of the district and levy information to Lebanon City Council during their October meeting:
MORE VIDEO CLIPS
The following clips from the Onward Lebanon episode break down the video into smaller segments less than a few minutes each:
INFOGRAPHICS
Levy History Since 1988
This graphic shows the district's levy history. From 1988 to present, Lebanon City Schools has been on the ballot 30 times for bond and levy elections. Of those 30 times on the ballot, 23 passed and 7 failed, a passage rate of 77%.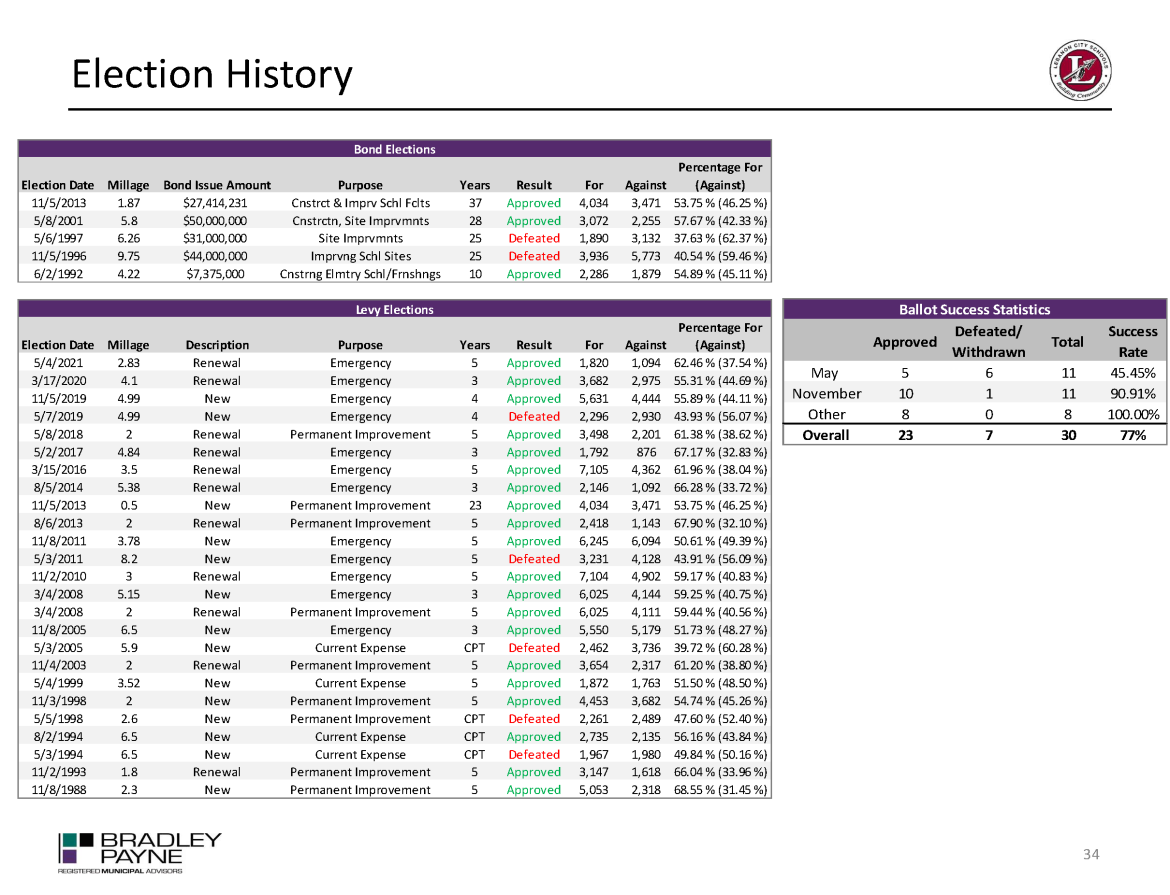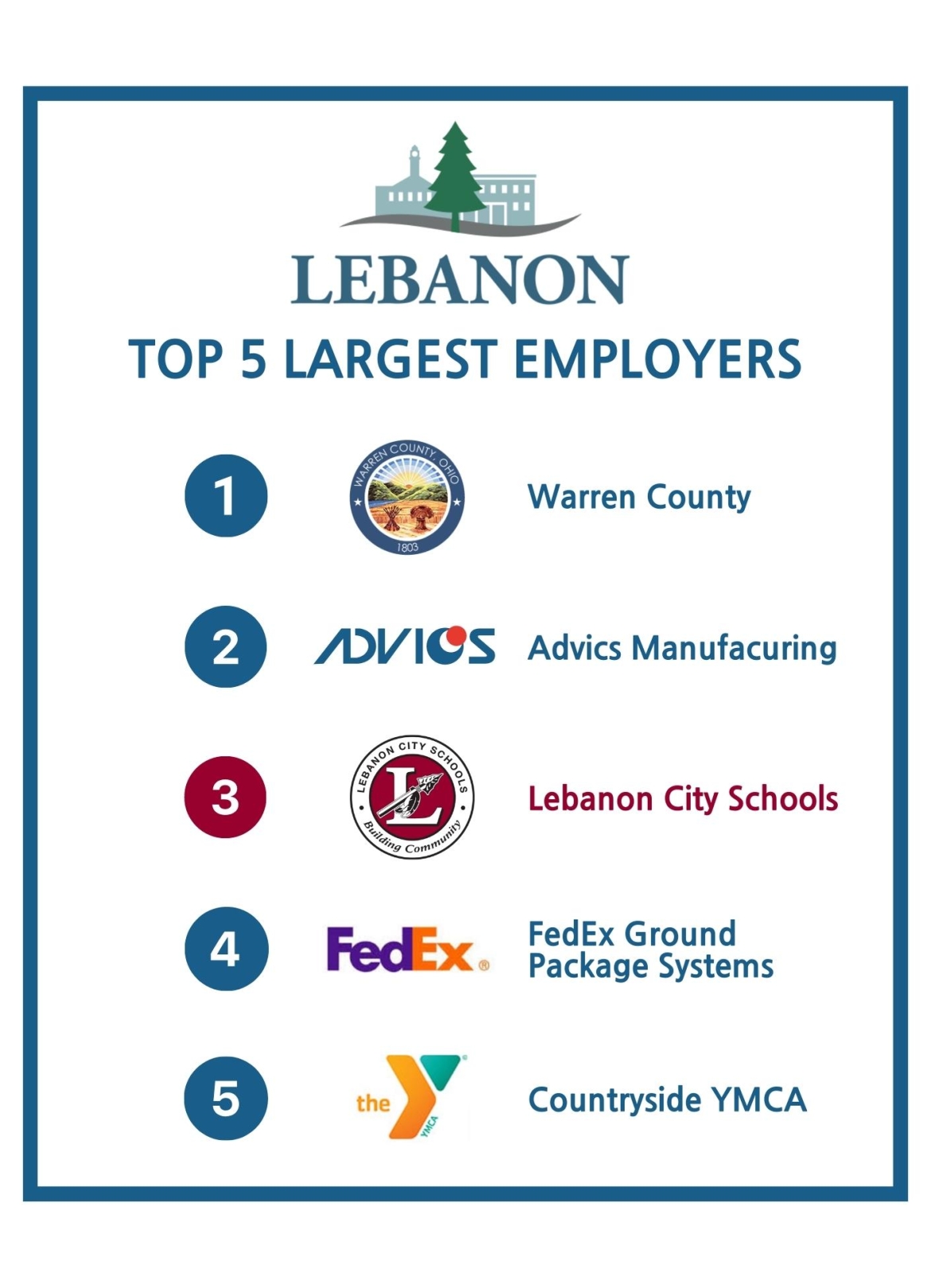 Third Largest Employer in the City
Lebanon City Schools is the third largest employer in the City, with 700+ employees. This graphic shows the top five largest employers in the City of Lebanon: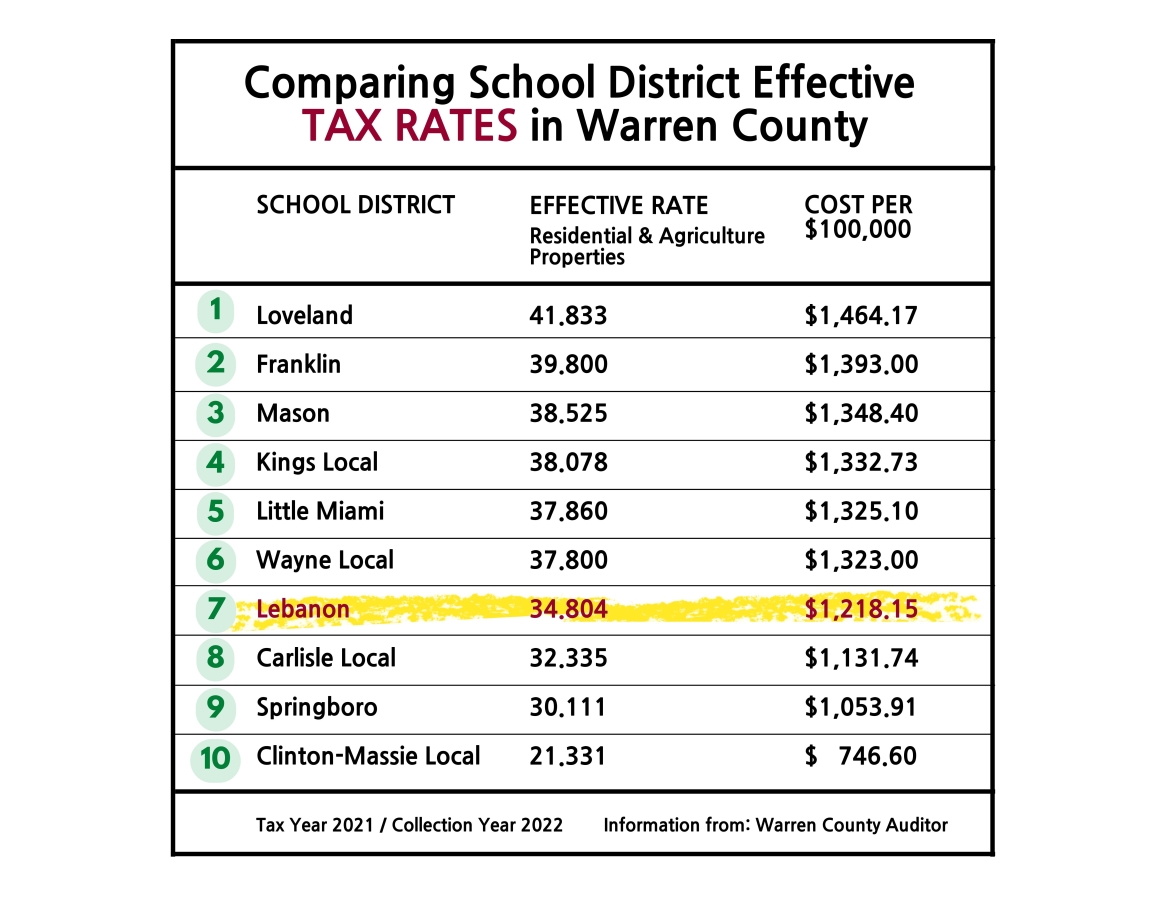 Tax Rate Comparison
This graphic shows how Lebanon's effective tax rate compares to other districts in Warren County. Lebanon's effective tax rate is ranked 7th out of 10. (Click on the graphic to see it larger.)