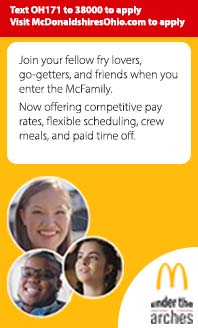 Side Menu Begins
Side Menu Ends, main content for this page begins
Voting on Election Day November 8, 2022
Election Day voting takes places Tuesday, November 8 from 6:30 a.m. to 7:30 p.m.


Voting takes place at Polling Locations. Click here to check your polling location.


Identification is required to vote. Click here to see the requirements.


Language you will see on the ballot:


PROPOSED TAX LEVY (SUBSTITUTE) Lebanon City School District - A majority affirmative vote is necessary for passage. Shall a tax levy substituting for District for the purpose of existing levies be imposed by the Lebanon City School providing for the necessary requirements of the school district ten in the initial sum of $12,200,000.00, and a levy of taxes be made outside of mill limitation estimated by the county auditor to require 9.64 dollar of valuation, which amounts to $0.964 the mills for each one for each one hundred dollars of valuation for the initial year of the tax, for a period of 10 years, commencing in 2022, first due in calendar year 2023, with the sum of such tax to increase only if and as new land or real property improvements not previously taxed by the school district are added to its tax list? If approved, any remaining tax years on any of the 3 existing levies will not be collected after 2021.
Absentee Voting
You may request an Absentee Ballot and vote by mail or drop off at the Board of Elections office.


The last day to request an Absentee Ballot is three days before the election - Saturday, November 5 - at noon. However, if you wait until this day, realistically you will not receive your ballot in time for it to count.


The Board of Elections will begin mailing Absentee Ballots on October 12, 2022.


Early Voting
Early Voting in person is in conducted in the office of the Board of Elections, 520 Justice Drive, Lebanon.