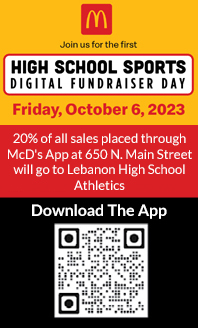 Side Menu Begins
Side Menu Ends, main content for this page begins
Accolades & Recognition
National Study - Return on Educational Investment
A National study finds that Lebanon City Schools provides a high return for local tax dollars.
US News and World Report Rankings
US News and World Report releases high school rankings on a national and state level. Lebanon High School is ranked 48th of all public high schools in Ohio and 1111 out of 22,000 high schools nationally.
The School for the Talented and Gifted in Dallas was named the top public high school in the country in new rankings released today by U.S. News & World Report and the American Institutes for Research. In determining the rankings, schools were analyzed on a state level according to students' scores on standardized tests. Nationally, the schools were assessed on how well they are preparing students for college-level work by considering their performance in Advanced Placement and International Baccalaureate programs.
To read the full report click on the link below.