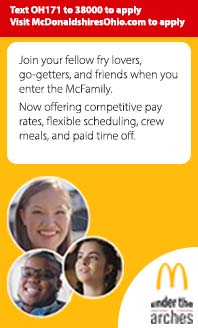 Side Menu Begins
Side Menu Ends, main content for this page begins
Lebanon Alumni Association
The Lebanon Alumni Association is a 501(c)3 all volunteer non-profit organization dedicated to supporting friendships among Lebanon former students, to provide non-traditional scholarships for deserving Lebanon students, and to generally enjoy the good will that Lebanon alumni feel for their school.

Membership is open to all Lebanon, OH alumni, current and past employees, people who went to Lebanon, OH schools sometime during their school career, and all community members who would love a great time with Lebanon people.
Reunion Submission Guidelines
Alumni associations may provide the following information to be placed under Alumni Reunion Information on the Announcement section of the school district website.

Year of graduated class
Date of reunion
Place where the reunion will be located
Time of the reunion
Graduated class contact person's e-mail address
Reunion information may be submitted via email to Wendy Planicka at planicka.wendy@lebanonschools.org or via phone at (513) 934-5880.
District Website Disclaimer
The alumni associations referenced on this website are not affiliated with the Lebanon City School District. The posting of alumni association information and the provision of links from this website to external websites are for the convenience of the user. The posting of such information, and the provision of links does not constitute an official endorsement or approval by the School District of any outside group, their views, nor any website, product or service. Additionally, the School District exercises no control over content of outside websites or the links incorporated therein. If you see something questionable, please contact the School District's Central Office. Any views or opinions expressed on websites linked to the School District's website are solely of the creators of the website.

Every effort is made to provide accurate and complete information on this website. However, the Lebanon City School District cannot guarantee that there will be no errors. In this regard, the School District assumes no legal liability for the accuracy, completeness or usefulness of any information disclosed herein.