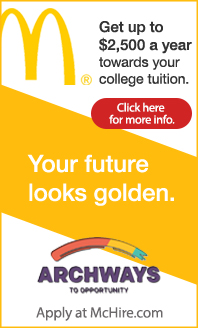 Student Registration Office
WELCOME CLASS OF 2034!!
2021/2022 KINDERGARTEN REGISTRATION IS COMING!!
MARCH 8-11 & MARCH 22-25. APPOINTMENTS CAN BE SCHEDULED ONLINE STARTING MARCH 1ST.
YOUR CHILD MUST BE 5 YEARS OLD ON OR BEFORE AUGUST 1, 2021
AM/PM ASSIGNMENT IS DETERMINED BY WHICH "ZONE" YOU LIVE IN. HAVING ZONES HELPS US KEEP OUR MORNING AND AFTERNOON CLASS SIZES BALANCED. PLEASE CLICK HERE TO SEE WHICH ZONE YOU LIVE IN.
KINDERGARTEN PACKETS ARE AVAILABLE FOR PICK UP AT BOWMAN PRIMARY (825 HART ROAD) DURING THE SCHOOL DAY AND OUTSIDE THE CENTRAL OFFICE (160 MILLER ROAD) 24/7. PARENTS CAN ALSO PRINT THEM OFF BY CLICKING HERE. YOUR PACKET MUST BE COMPLETED PRIOR TO YOUR APPOINTMENT.
WE ARE ASKING THAT THE PARENT/GUARDIAN COME ALONE (SAME AS LAST YEAR) IN ORDER TO PRACTICE SAFE DISTANCING AS WE HAVE MINIMAL SPACE. ONLY BRING AN ADDITIONAL PERSON IF NEEDED TO SHOW PROOF OF RESIDENCY.
YOU MUST BRING THE FOLLOWING DOCUMENTS WITH YOU TO YOUR REGISTRATION APPOINTMENT:
KINDERGARTEN REGISTRATION PACKET
BIRTH CERTIFICATE - ORIGINAL ONLY. WE WILL NOT ACCEPT A COPY.
CUSTODY PAPERWORK - IF APPLICABLE
PARENT/LEGAL GUARDIAN'S DRIVER'S LICENSE AND/OR STATE ID
PROOF OF RESIDENCY - THIS MUST BE IN THE NAME OF THE PARENT AND/OR LEGAL GUARDIAN WHO IS REGISTERING THE CHILD. IF YOU ARE LIVING WITH A FAMILY MEMBER AND/OR FRIEND THEN THE PERSON THAT OWNS THE HOME MUST ALSO COME IN AT THE TIME OF YOUR REGISTRATION APPOINTMENT TO SIGN AN AFFIDAVIT AND PROVE THEIR RESIDENCY. (THE ONLY FORMS THAT WE ACCEPT FOR PROOF OF RESIDENCY ARE A MORTGAGE STATEMENT, LEASE/RENTAL AGREEMENT, UTILITY BILL, CITY TAX BILL AND/OR DEED.
IEP/504 PLAN/MFE - IF APPLICABLE FOR STUDENTS WITH SPECIAL NEEDS
IMMUNIZATION RECORDS & THE KINDERGARTEN PHYSICAL FORM ARE NOT DUE AT THE TIME OF YOUR REGISTRATION APPOINTMENT. THOSE FORMS CAN BE TURNED IN WITHIN THE FIRST 30 DAYS OF THE START OF THE SCHOOL YEAR.
PLEASE CALL OUR KINDERGARTEN SECRETARY AMBER TRUMBLY AT 513-934-5461 WITH ANY QUESTIONS.
2020/2021 School Enrollment
Please note that because of the strict guidelines enforced by the health department that we have limited spacing and therefore can not guarantee placement in the building. During your registration appointment we will ask if you would prefer in school learning or virtual. If your child's building is full then your child will be placed in our virtual school program. Currently our 4th, 5th, and 6th grade classes are full and we are unable to place students for in person learning. All virtual students who do not own a Chromebook will have one provided to them by LCS. Please click here for more information on the Lebanon City Schools Virtual School Program.
Click here to make an appointment online.
If you are registering two or more students, you will need to allow 30 minutes for your appointment.
Student Registration Office
| | |
| --- | --- |
| Address: | 160 Miller Road, Lebanon, OH 45036 |
| Phone: | (513) 934-5762 |
| Fax: | (513) 933-2103 |
Central Office Secretary & Registrar
APPOINTMENTS ARE REQUIRED
Appointment Hours: Click here to view our registration calendar.
To protect the health and safety of our visitors and employees we have incorporated social distancing practices into our registration process and have made the following changes:
Registrations are by appointment only.

Masks are required to enter the building

We ask that only one person enter the building unless you are living with someone and you need that person to prove residency.
If you are symptomatic - please stay home and reschedule your appointment.
HOW TO REGISTER A STUDENT
Make an appointment online. If you are registering two or more students, you will need to allow 30 minutes for your appointment.

Download and print a Registration Packet or pick up a packet from the boxes located at our Central Office, 160 Miller Road.

Complete forms and gather all documents that are on the checklist.

Come to your appointment at 160 Miller Road.

If you have questions please call the Lebanon City Schools Registrar Olivia French at 934-5762
When you arrive for your appointment:
Make sure you have ALL documents signed and ready to go.

Enter the building through the Main Office Entrance (facing Miller Road).

Please be sure that you have a mask - you will not be allowed to enter without one.

If there is someone at the front desk then please have a seat until the registrar is ready to see you.

After the area has been sanitized and cleaned you will be asked to come to the desk where you will be taken care of.
If you have any questions, please call 934-5762 and speak to our registrar. She will be happy to assist you.
2021/2022 STUDENT REGISTRATION WILL BEGIN MAY 3RD
Students entering grades 1st - 12th may begin registering on Monday, May 3rd. We will not be accepting registrations prior to this date.
Did you miss our Preschool Registration Day? No need to worry! We still have openings for PM preschool. Please contact our preschool secretary, Angie Maxwell, for more information at (513) 934-5489.