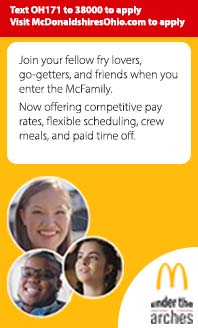 School News
---
1st and 2nd Grade Specials
---
CORE Values
Wisdom- Wisdom is finding what you should do and doing it.
Initiative- Initiative is seeing what needs to be done and doing it.
Individuality- Individuality is discovering who you are meant to be
---
Preschool Registration
At this time, registration for the 2021-2022 school year is full for typical students. If your student has special needs, please contact the school to be evaluated.
Registration Packets are available online on the Lebanon City Schools Student Registration page.
Registration is based on a first-come, first-served basis. All new families are encouraged to register their preschool student on the open registration day.
| | |
| --- | --- |
| Date: | TBD |
| Time: | 11:30 am - 5:00 pm |
| Location: | Central Registration Office, 160 Miller Rd |
---
Volunteer At Bowman
If you have a student at Bowman and would like to volunteer in the classroom, you must complete a Criminal Record Check per the Lebanon City Board Policy. The Volunteer Flyer provides step-by-step instructions on how to obtain approval to volunteer in your child's classroom and is available through this link: https://docs.google.com/document/d/1jOl0wEOToj2-UPTqTmvTQfJVTfmyGdTG47xlm6T-fcU/edit?usp=sharing.
The Central Office is open Monday-Friday from 8:00am-4:00pm. Once your background check is complete, please call Pat Tipton for an appointment at (513)934-5770.
---
School Delay Schedule
In the event of a 2-hour delay, there will be no AM Preschool and no AM Kindergarten. PM Preschool and PM Kindergarten students will report at their regular start time for the afternoon session (1:00PM - 3:45PM). Buses will run as scheduled. Kindergarten and Kindergarten ELL students will report to school on the same 1 hour or 2 hour delay schedule as the 1st and 2nd graders (see school delay schedule in the Student Handbook).
---
Safe School Hotline
The Board of Education is committed to providing a safe, positive, productive and nurturing educational environment for all of its students. The Board encourages the promotion of positive interpersonal relationships between members of the school community.
Although we encourage open communication between students and staff, we also understand some students may feel more comfortable reporting a concern anonymously. For this reason, we offer a SAFE SCHOOL HOTLINE at 513-934-1167.
This phone number allows a student or parent to report a concern. This line is checked daily for messages.
---



Bowman is 5-Star SUTQ Rated!
Congratulations to Bowman Preschool Staff for receiving the 5-Star Rating. Step Up To Quality is a five–star quality rating and improvement system administered by the Ohio Department of Education and the Ohio Department of Job and Family Services. SUTQ recognizes and promotes learning and development programs that meet quality program standards that exceed preschool licensing and school age child care licensing health and safety regulations.
For more information on the Step Up To Quality rating system, please go to: http://education.ohio.gov/Topics/Early-Learning/Step-Up-To-Quality-SUTQ.