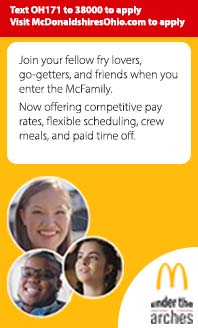 Preschool Registration
---
**Preschool Registration for the 2022-2023 school year is currently full.
Registration 2023-2024
Because we have a limited number of spots available for Preschool, we will be utilizing a lottery system for new preschool registrations. If your preschool student is new to the district, please complete the Preschool Lottery Google Form between January 25th and February 3rd.
Families will be notified of placement via email (into program or on waitlist) by February 8th, 2023.
If you are notified of placement into the program, the legal guardian of the student MUST complete the online registration forms and attend an in person registration appointment by February 17th, 2023 NO EXCEPTIONS. Students on the waitlist will fill open spots as a result of missed deadlines. A $70 registration fee is due at your in person appointment and must be paid in exact cash or check.
About our Preschool
Bowman Primary Preschool classrooms are language-rich, inclusive settings which means our preschoolers have the benefit of learning from a variety of specialists and support staff members. We've compiled information for you to learn more about us at Bowman. Please click on the topic to learn more
Preschool Welcome Slide Show (updated 08/2022)
Preschool Enrollment Information
Who's Who At Bowman's Preschool (updated 08/2022)
Preschool Curriculum and Enrichment
Preschool Parent Volunteer Opportunities
---
Preschool Registration
**Please contact the school before completing these steps to make sure there are available spots.**
Registration is now online on the Lebanon City Schools Student Registration page. There is also an in person Registration appointment that will take place at LCS Central Office (160 Miller Rd).
What do I need to bring to Registration?
Registration Forms- Should be completed prior to arriving at registration

$70 Registration Fee (cash or check made to Bowman Primary School)

Child's Original Birth Certificate

Proof of Residency - A required Affidavit will need to be completed/notarized in the office

For Homeowners: Property Statement from Warren County Auditor site, Mortgage Statement, utility bill (City of Lebanon or Duke Energy)

For Renters: Lease/rental agreement, utility bill (City of Lebanon or Duke Energy)

If you are living with someone, but do not have a rental agreement: The person who owns the home will need to come in to the school office with you and bring his/her photo ID along with a proof of residency

Photo ID for Parent/Legal Guardian completing the pre-registration paperwork