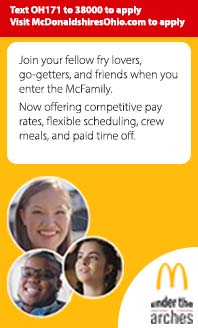 Parent Resources
Mental Health Resources:
Mindpeace Virtual Calming Rooms:
MindPeace Rooms™ are usually physical spaces available in a school to allow for students to decompress and practice social-emotional and resiliency skills. While these spaces may be unavailable during this time, MindPeace wants to make sure that students have resources available to promote this type of learning.
Mental Health Provider Search Engine:
This site allows the user to search for local mental health providers. The user can search by speciality area, therapy type, age group, insurance acceptance, and location.
School-Based Mental Health Services:
Lebanon City Schools is committed to nurturing total child development and believes we must address the needs of all students. That is why we are proud of our partnership with Cincinnati Children's Hospital and MindPeace to provide families access to mental health supports and school-based therapeutic services for students in our district. Please note that services are billed to insurance. Contact your student's school counselor for more information or for a referral.
Positive Parenting Program (Triple P): This is a partnership with Nationwide Children's Hospital in Columbus. The program is free, online and self-paced. Ohio residents are allowed up to 3 coaching calls with a licensed therapist. Triple P will help parents understand what's within their control to change and influence.
The program helps with the following.
Knowing how to address your child's behaviors

Promoting new skills and help emotional self-regulation

Raising happier, more confident and capable children

Feeling more confident in your parenting
Parental Stress and Self-Care Webinar:
This presentation offers insight on parental stress and its impact on parents and children. Also, this presentation provides several ideas and resources to help manage parental stress.
Safety and Bullying Resources:
Safely Ever After
This is a non-fearful safety program for parents & kids. This site provides tips on keeping children safe that goes beyond "Stranger Danger".
Stop Bullying Now!
This website presents practical research-based strategies to reduce bullying in schools. The links on this site will lead you through an exploration of interventions that work to reduce bullying in schools.


Special Needs Resources:
ADD/ADHD Parenting Tips
This site is focused on helping children and teens with Attention Deficit Hyperactivity Disorder.
ADDitude Magazine:
This is an online resource for ADHD students and their parents.
Understood.org:
In the United States, 1 in 5 people have learning and thinking differences, like dyslexia and ADHD, and 1 in 4 adults have some type of disability. The mission of this site is to connect the people who face these challenges, and those who champion them, to resources, expertise, and communities that bolster confidence. Because with the right tools and support, people who learn and think differently will have a greater ability and opportunity to thrive.
Career Resources:
Career Exploration:
This website offers games and videos regarding career exploration for grades K-5. There are also resources for parents.
Career Activities for Kids:
This website is for parents and teachers. It has various career exploration activities broken down by grade level.