Click here to make an appointment online or call 513-934-5762.
Registration forms are available to download and print from a computer. You must have Adobe Acrobat Reader for these files to open. Click here for a free copy of Adobe Acrobat Reader. Forms will not print correctly from a smartphone or device.
Registration packets can also be picked up in the Central Office located at 160 Miller Road.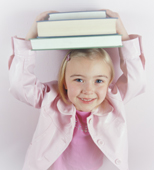 REGISTRATION PACKETS MUST BE PRINTED ONE SIDED:
Preschool:
Kindergarten:
Grades 1-8:
Grades 9-12:
Spanish Registration Packets: