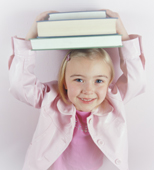 Address:



700 Holbrook Avenue
Lebanon, Ohio 45036
Phone:
(513) 934-5762
Fax:
(513) 932-5906
Hours of Operation:
Monday - Friday: 8:30am - 11:00am and 1:00pm - 3:00pm
APPOINTMENTS ARE REQUIRED.
Parents must visit the registration office during operating hours for the enrollment of new students. Please view the list of documents necessary to complete registration by accessing the New Enrollment link.
Upon visiting the Registration Office with the required documents, the next steps are as follows:

Grades PreK-6: Once you have completed the enrollment process at the Student Registration Office, your child's building secretary will contact you to relay the start date, teacher assignment, and to help answer any of your questions.
Grades 7-12: After completing the initial registration process you will be given the name and number of your child's counselor. You will need to contact the counselor to set up your child's schedule. Your child cannot attend school until a schedule has been created for them. (Please view the Lebanon City Schools Directory of Facilities)
Transportation K-12: Please allow 24-48 hours after registration for your child's transportation to be set up. Once you have received your child's Student ID Number then you will be able to access your child's bus schedule on this website.
****We want to make your child's first day a positive experience, so we need one day to prepare to have him/her join our classes. If your child has any medical issues that need to be addressed please contact the building nurse prior to the start of school.