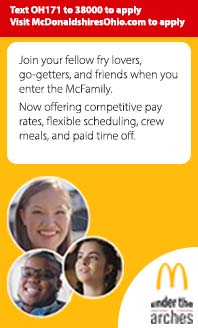 Welcome
Berry Intermediate School Counseling Homepage
School Counselor
Lauren Kreps
(513) 934-5754
kreps.lauren@lebanonschools.org
Mission Statement: To develop and implement a comprehensive school counseling program that successfully promotes and builds a community for all students to be successful academically, socially, behaviorally, & in their extra curricular pursuits. This will occur through the implementation of research based and data driven school wide guidance lessons, multiple small groups, and individual preventative and responsive counseling sessions. Ultimately, we want to create a community of continuous development that promotes responsible and lifelong learners who possess a growth mindset.
What would be a reason for a student see a School Counselor?
Possible need for motivation, encouragement, goal setting, and problem solving development.
Social skill development, mediation, possible aspects of bullying, and emotional regulation management.
Sudden change in emotional responses, outbursts, anger management, or anxietizing thoughts/actions.
Poor grades and test taking strategies.
Change in Family due to divorce, separation, death, moving, etc.
***Please keep in mind that school counselors do not provide in-depth "therapy" or "traditional counseling."
How would a student request to see the School Counselor?
Parent Referral
Teacher Referral
Self Referral
Principal/Assistant Principal Referral
Parent/Guardian Phone Calls & E-mails always Welcome!!!
Information on Donating to the Warrior Closet