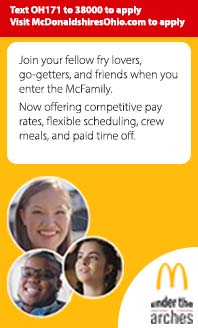 Transportation
The Lebanon Transportation Department is dedicated to providing excellent customer service to our students and parents! Our goal is to provide safe and reliable transportation to and from school everyday. Our summer hours are 7:00am - 3:00pm Monday - Friday to assist you with your transportation needs. Feel free to e-mail us your transportation inquiries.
My staff and I look forward to working with you.
Sincerely,
Lori Robertson
Transportation Supervisor
513-934-5838, fax 513-933-2122, e-mail
Transportation Opt-in
The opt-in period for the 22/23 school year is now closed so that we can begin routing for the upcoming school year. If you need to make changes to your busing requests for the 22/23 school year, please access "How to change a bus pick up or drop off location" in Progress Book.
View Your Student's Bus Route (Please note: This site is currently unavailable and will be opened back up later this summer for the 22-23 school year)