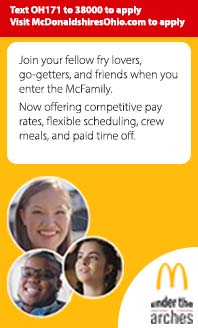 School Counselor
Mrs. House joined the Donovan Elementary Staff during the 2019-20 school year. Mrs. House received her Bachelor of Arts from the College of Mount St. Joseph in Elementary Education. Prior to becoming a school counselor, Mrs. House taught 2nd grade for 1 year and 4th grade for 9 years in Southeast Indiana. She earned her Master's degree in School Counseling from Xavier University. Mrs. House has 19 years of experience as an Elementary School Counselor. Prior to coming to Lebanon City Schools, she was a counselor in Indiana for 15 years and 4 years with Wyoming City Schools.
Mrs. House is here to help students with:
Managing emotions (Anxiety, Anger, Stress, etc)

Conflict Resolution (Friendship problems, Bullying, Social Skills)

Coping Skills

Brief Solution-Focused Counseling (Unexpected problems, Divorce, Death, etc)

Finding solutions to problems (at school, at home, etc)

Recognizing and Developing strengths (Self-Esteem, Goal setting, Career exploration, etc)
Some of the things Mrs. House does at Donovan:
Visits the Classrooms

Provides Short-term Solution-focused individual counseling

Please note, school counselors do not provide therapy

Facilitates Small Groups

Groups meet throughout the school year

Groups meet for approximately five - 30 minute sessions

Small group sessions vary from year to year

Groups may include:

Self Esteem, Anger management, Social Skills, Kinship, Anxiety, Divorce/Separation

(Due to Covid-19, small groups are currently not being held)

Collaborates with teachers and caregivers to promote social/emotional, academic, and career development.

Collaborates with our school-based therapist, Mrs. Andrea Powers (Cincinnati Children's' Hospital)

Collaborates with our School Social Workers, local community, and other support programs to provide additional services and support for our students and families
If you would like to request that the school counselor meet with your child for a specific concern, or are interested in receiving therapy from our school-based therapist, please do not hesitate to contact her or your child's teacher. Referrals to see the counselor can come from the student, caregiver, teacher, or other DES staff members.
Mrs. House can be reached by phone or email.
Susan House
Office phone: 513-934-5417