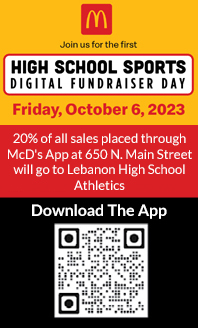 Side Menu Ends, main content for this page begins
Back to Side Menu (includes search)
Renewal Levy
Posted on: March 20, 2018
The Lebanon City School District has a renewal levy on the May 8, 2018 ballot. Here is information regarding the levy.
The renewal levy preserves quality education and purchases for permanent improvement. It calls for ZERO INCREASE in property taxes for Lebanon residents.
Election day is Tuesday, May 8, 2018. Our levy issue number is Issue 3. This is a 2.0 mill RENEWAL levy for permanent improvements.
The approval of this renewal will result in NO INCREASE to local property taxes and simply continue a source of revenue of $1.2 million dollars for school improvements such as replacing outdated school buses, purchasing and updating technology and textbooks, and replacing roofs, parking lots and driveways. These funds are also used to purchase equipment with an expected life span of over five years, such as boilers, electrical equipment, and plumbing. Permanent improvement funds are not used for salaries and benefits or fixed costs, such as utility payments.
We rely on our community's support to maintain a competitive advantage for our students and to provide an innovative, safe, and professional learning environment leading to jobs for our graduates.
If people seek additional information regarding Issue 3, please view our website at lebanonschools.org. If you do not have internet access and would like information, please call our district office at 513-934-5771.
We encourage you to exercise your right to vote on May 8.