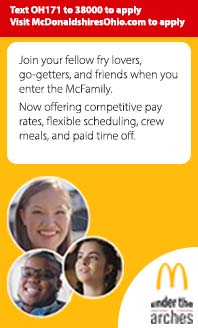 School News
Student Programs - Not School Sponsored
Please check back later for new opportunities.
Safe School Hotline - 513.934.11676
The Board of Education is committed to providing a safe, positive, productive and nurturing educational environment for all of its students. The Board encourages the promotion of positive interpersonal relationships between members of the school community.
Although we encourage open communication between students and staff, we also understand some students may feel more comfortable reporting a concern anonymously. For this reason, we offer a SAFE SCHOOL HOTLINE at 513-934-1167.
This phone number allows a student or parent to report a concern. This line is checked daily for messages