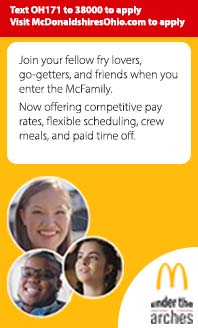 Side Menu Ends, main content for this page begins
Back to Side Menu (includes search)
Email Sent To LJHS Parents on 2/11/2021
Posted on: February 11, 2021
Today begins the scheduling process for the 2021-22 school year. Today, your child should bring home a course registration form that will be used to select classes for next year. If your student is currently enrolled in our VLA program, you will use the google form linked below to register your child for classes next year at LJHS.
To help you better understand the scheduling process, we have prepared the following videos and resources which will guide you as you determine what classes to select for your student. (For incoming 6th grade students, the video also shares some important information about Lebanon Junior High School.)
Regardless of grade level, you will need to use the course description guide linked below to learn more about the courses your student can take at Lebanon Junior High School.
The slide show below contains the information you viewed in the videos above. The slides can be used to access videos and presentations to learn more about the electives offered at LJHS. The slide shows also contain the most up-to-date information in the event something changes after the videos were recorded.
Students who attend school in person should bring home the form linked below today. These forms should be returned to the appropriate school (Berry 6th Gr Homeroom Teachers or LJHS 7th Gr. ETEH Teachers) by February 19th.
VLA Students/Parents will use the appropriate link below to select courses for the 2021-22 school year. The google form should be completed and submitted by February 19th.
For 6th grade parents, our guidance counselors will be offering two Q and A sessions. These sessions will be held…February 17th 9 - 9:30 am
February 18th 1:30-2 pm
All parents are encouraged to email one of our counselors if you have questions.
Current 6th Grade Scheduling Questions: bacher.jessica@lebanonschools.org
Current 7th Grade Scheduling Questions: marsh.leslie@lebanonschools.org
We thank you in advance for your patience and understanding. We look forward to working with all of you now and in the future.

Brian Dalton
LJHS Principal