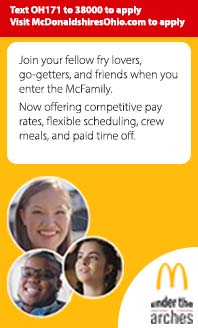 Side Menu Ends, main content for this page begins
Back to Side Menu (includes search)
Email Update- August 28, 2017
Posted on: August 28, 2017
I wanted to thank you and your student for a great start to the 2017-18 school year. Last week ended our first full week of school (9 days completed!) and I have been impressed with our students behavior and efforts in the classroom. Below is some information we wanted to share with you as the school year begins.
Accelerated Course Requirments-
This link will take you to a list of criteria we will be looking at for placement in accelerated classes at LJHS. Please review this list with your students so they know what they should be working to achieve if accelerated courses are something they desire to participate in at LJHS.
MAP Testing Dates-
Last week was the first week of Fall MAP testing. For students who were absent, we will be doing make-up testing early this week. The information below was mailed home in July and posted on our website however I wanted to make sure everyone has access to this again:
MAP Testing Windows-
LJHS values the data received from our periodic MAP testing. Teachers use the data to support instructional planning and the data is also used as a factor in placement for accelerated classes. The MAP testing windows for the 2017-18 school year are:
August 21-25, 2017

December 4-9, 2017

March 12-16, 2018
Immunization Reminder-

We would like to thank those parents who have already sent in documentation of the Tdap and Meningococcal (MCV4) immunization that is required for your child to enter the 7th grade. This is a reminder for those parents who have not done so yet. If your child has not received these immunizations, please make an appointment to obtain these as soon as possible. We will need documentation of this from the Physician's Office or Immunization Clinic where they received it. Please send the documentation to the Junior High School office for these requirements by the Ohio Department of Health.
If you have any questions concerning your child's immunizations, please contact the school nurse at 934-5309 or the Warren County Health Department at 695-1468. The Health Department usually offers additional immunization appointments near the start of the school year.
When school resumes in August, students who do not have these required immunizations may attend school for a period of 15 days pending completion. After 15 days (September 6th this year), Ohio law mandates that your child be excluded from school until such record is provided. It is not our desire that any student be removed from school. However, for your child's safety and the well being of all students, it is necessary that we have your full cooperation in this matter. Thank you!