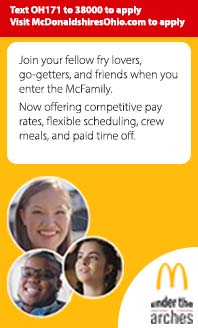 Side Menu Ends, main content for this page begins
Back to Side Menu (includes search)
Email Update-8/9/17
Posted on: August 9, 2017
Here are some updates and reminders from LJHS: (This was sent via email on 8/9/17. To receive email updates, please make sure your email address is correct in Progressbook once school starts.)
PTO-
The LJHS PTO met on Monday, August 7th, for the first time during the 2017-18 school year. At this meeting, we discussed the annual budget, vacant officer positions, and the 2017 Warrior Walk. The link below takes you to a google form designed to collect some basic information for the PTO. By completing the form, you will get email updates and learn about PTO volunteer opportunities.

Last year, the LJHS PTO donated a chromebook cart ($7500), 3 picnic tables for the courtyard ($2000+) , provided funding for school programs like Renaissance and numerous teacher grants to the school community ($3000+). In addition to completing the survey, please consider taking a leadership role within the PTO. We are looking for a President (or Vice President) and a Secretary.

Thank you in advance for completing the survey and staying involved with your child's education while they are at the junior high school. As children get older, it becomes harder to stay involved with the school. Participating in the PTO is a great way to be involved. (And....We have made a commitment to keep all meetings to one hour or less.)
PTO Information Form- Please take a minute to fill out this form for the PTO!

Schedule Pickup-
Schedules can be picked up at the junior high school on Friday, August 11th from 8am to 11am and 1pm to 3pm. They will also be available on Monday, August 14th during Open House from 4pm to 6pm. Those who cannot pick up schedules on Friday or Monday can get them on the first day of school during advisory.
Open House-
Open House will be on Monday, August 14th from 4pm to 6pm. Remember that parking at the new junior high is limited so you may need to park at the old building and walk over to the junior high. Schedules can be picked up in the gym and ice cream will be available in the cafeteria. Teachers will be in the cafeteria greeting students and answering your questions. The building will be open for students to tour and find their classrooms.
First Days for Students-
-7th graders first day is Tuesday, August 15th. (Hot dogs, chips, and fruit will be provided for lunch during our Warrior Welcome cookout. Please pack lunch if you would like something different that day.)
-8th graders first day is Wednesday, August 16th.
-School begins promptly at 7:15am every day!
Morning Drop Off Procedures-
Please watch these videos to learn more about our morning drop off procedures.
Picture day is Friday, August 25th. We wanted to give you plenty of notice so you can plan accordingly.