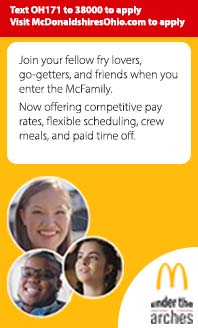 Side Menu Ends, main content for this page begins
Back to Side Menu (includes search)
Geography Bee Results
Posted on: January 18, 2018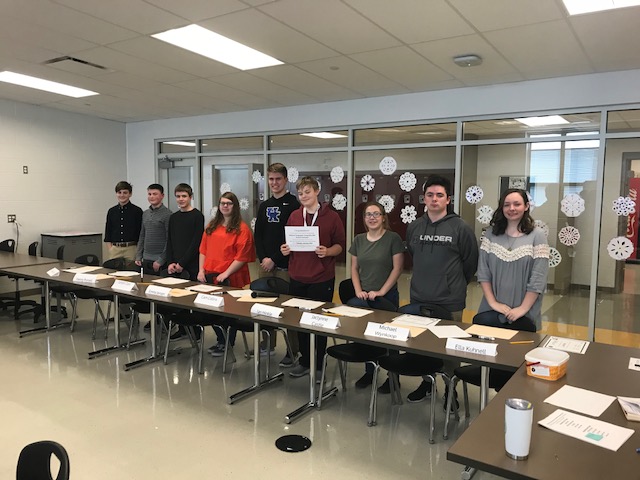 Geography Bee Contestants
Lebanon Junior High School Geography Bee Results
Lebanon Junior High competes each year in the National Geographic Geography bee, allowing students to test their knowledge of geography around the world. LJHS has consistently sent students to the state competition! This year students participated in preliminary rounds in each social studies classroom. The social studies department worked together to determine our top 10 students based on their scores in the preliminary rounds. Five 7th grade students and five 8th grade students were selected to compete after school in the final round of the bee. Our top 10 competed against one another by answering a series of questions until only two students remained. Those two contestants competed in the Championship round to determine our school winner. The next step for our champion is to complete an online qualifying test to compete in the state competition held each spring at The Ohio State University.
Congratulations to our Geography Bee contestants that participated in our school competition on January 18th:
Ella Kuhnell
Emma Jensen
Henry Pursell
Michael Wynkoop
Jaclynne Castle
Jordan Cain
Trent Ouhl
Job well done to our 2nd place contestant Cam Collins. A very special congrats to Ian Hinkle for winning the Geography Bee to become our school champion. He will take an online test to qualify for the state competition in the spring. Once again, congratulations to Ian and all of our contestants for their hard work!