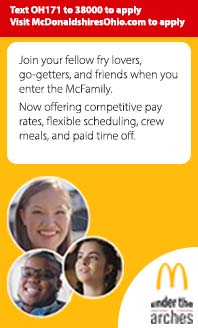 Side Menu Ends, main content for this page begins
Back to Side Menu (includes search)
PTO Volunteers Needed for 17-18
The LJHS PTO is looking for volunteers for the 2017-18 school year. If you are willing to volunteer for any of these positions, please let me know by calling 513-934-5303 or emailing me at dalton.brian@lebanonschools.org.
Secretary- The secretary prepares the agenda and takes minutes at the monthly PTO meetings. These meetings take place the second Monday of the month at 4:30pm at the junior high. Meetings typically last less than 1 hour.
Communication Coordinator- Use PTO Manager and email to send communications to parent volunteers.
Staff/Student Engagement Coordinator- Sets up a variety of staff and student activities to celebrate achievements and events.
Box Top Coordinator- Two times a year, organize, count, and send in Box Tops for reimbursement for the PTO.
Warrior Walk Volunteer- Parents are needed to help make this event successful. We are specifically looking for someone to learn the sponsorship coordinator role so it can be passed on to a new volunteer after next school year.