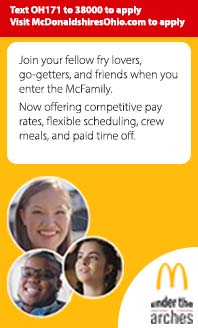 Side Menu Ends, main content for this page begins
Back to Side Menu (includes search)
Update from LJHS 1/13/20
Posted on: January 13, 2020
Happy New Year! A few reminders and updates from LJHS….
Work From Home Day- Friday, January 17th is a student "work from home" day. Assignment grids can be found on Facebook, the school webpage or by clicking this link.
https://docs.google.com/document/d/158o2sfz9W4yklWT-vDftEgYyZ1OhzyZmwzTYoRPFRfs/edit?usp=sharing
No School- Monday, January 20- Martin Luther King Day is Monday, January 20th. School will be closed on this day. School resumes on Tuesday, January 21st.
Conferences/Open Mic Night/ Academic Showcase- The second conference night is scheduled for March 19th from 3:30pm to 5pm. A link to the conference signup site is found below. Once you select the teachers you would like to meet with, you will receive an email that allows you to register for the conferences and select times. The email should arrive immediately.
https://www.ptcfast.com/schools/Lebanon_Junior_High_School
From 5pm to 7pm, parents are invited to enjoy our annual Open Mic Night and Academic Showcase. Students can sign up to read a piece of their writing and you can move around the building to see student work samples from their different classes. All are invited to attend.
Report Card and Unpaid Fees- If school fees are paid (or a payment plan is in place), official 2nd quarter report cards can be viewed through your ProgressBook account beginning January 17. Please note paper report cards are no longer issued. Any outstanding fees from the previous year must be paid in full. Due to a high amount of uncollected school fees, we will continue this practice to hold report card viewing until fees are paid or a payment plan is in place. Thank you for your understanding in this matter.
Winter MAP Testing- Winter MAP testing will be held Tuesday, January 14th and Thursday, January 16th. Students will have 90 minutes to complete their MAP testing during and extended ETEH period.
Yearbooks- Yearbooks are on sale at this time. They can be ordered by visiting the link below. The code for LJHS is 6884420.
Washington DC Parent Meeting for Current 8th Graders- If your 8th grade students is going on the Washington DC Trip, please plan to attend one of the mandatory meetings on Feb. 20th at 5:30pm or Feb. 29th at 8am. These meetings will be held in the LJHS cafeteria. Please bring a photo ID and your insurance card to complete paperwork at this time. Please contact Kathy Vaughn, trip coordinator, if you have questions at (513) 934- 5312.
Washington DC Parent Meeting for Current 7th Graders- Please mark your calendars for Saturday, April 25th at 8:00am if your current seventh grader wishes to go to Washington DC as an 8th grader. Classic Student Tours will be here to present information about the trip and Ms. Vaughn will be here to answer your questions. Please contact Kathy Vaughn, trip coordinator, if you have questions at (513) 934- 5312.