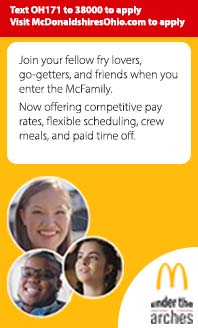 Side Menu Ends, main content for this page begins
Back to Side Menu (includes search)
Update from LJHS 3/16/2020
Posted on: March 16, 2020
Good Afternoon LJHS Parents,

I hope you are all doing well and staying healthy. I wanted to take this opportunity to share a few pieces of important information with regard to your students education, specifically related to operations here at LJHS.
Students are not required to complete any assignments from home until the week of March 30th. Many teachers have posted these assignments to Google Classroom but they are not accessible by students until that time.
Many teachers are posting information on their google classroom to provide enrichment opportunities or other communication to students between now and March 30th. Students are invited to check their google classroom and school email for updates and communications during this time. There is no required work before March 30th.
Teachers were asked to prepare assignments for March 30th knowing that students did not have an opportunity to gather materials before they left school on Thursday. If students have something here at school they need, the building is "open" this week only from 6:30am to 3:00pm. A custodian is on duty to let students go to their locker or to pick up an instrument. We ask for your patience as the custodian is asked to limit the number of people in the building at any one time as well as complete other duties while here.
As a parent, you might find this "Parent's Guide to Google Classroom" helpful. You can access the guide by clicking the link.
In addition to email communications, information will also be posted and shared on the school facebook page as well as the Lebanon Junior High School website. If you do not follow Lebanon Junior High School on Facebook, please take time to do so soon.
As we navigate through the unknowns of this situation, we will continue to provide updates to you as they become available. If you need assistance or have questions, email may provide you with the fastest response however you may also leave a message with the school office.
Thank you for your understanding and patience during this unusual circumstance.
School Personnel: