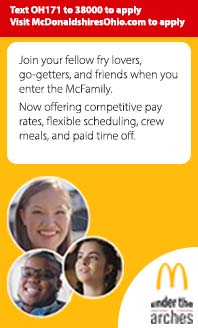 Side Menu Ends, main content for this page begins
Back to Side Menu (includes search)
Update from LJHS 9/18/2020
Posted on: September 18, 2020
Washington DC Trip- Parents of current 8th grade students- Please see the attached documentation regarding the trip to Washington DC. The trip will take place in May and deposits are due by October 2. There is a non-refundable fee of $25.00 should the trip be cancelled due to issues related to Covid 19. If you have questions about the DC trip, please contact Kathy Vaughn by email Vaughn.Kathy@lebanonschools.org
Berry 19/20 Yearbooks- Berry Intermediate still has 2019-2020 yearbooks available. If you are interested in purchasing a yearbook from your students 6th grade year, please contact Berry's main office. (934-5700)
Sept. 25- Work from Home Day- On Friday, September 25th, teachers will be participating in professional development and students will be expected to work from home. Student assignments will be reviewed by teachers prior to Friday, September 25th and available to students through Google Classroom.
October 16- No School- Students will not be in session on Friday, October 16th due to fall break. There is no work being assigned to students on this day.
Message from the LJHS PTO- The Junior High School PTO is looking for a Co-President to join the board for the 2020-2021 school year. Please consider joining and helping to make this school year amazing for both the Students and Staff at the Junior High!
If you are interested, please contact one of our current PTO Board Members.
2020-2021 PTO Board Members
Co-President – Lisa Ledford (lisa.ledford@gmail.com)
Co-President – Open Position
Treasurer – Kristen Klein (knzklein@yahoo.com)
Secretary – Amy Hartung (amhart@fuse.net)
Warrior Walk / Fundraiser Chair – Kari Fisher (karifisher2003@yahoo.com)
We appreciate your support! Please reach out if you would like to join our Virtual PTO Board Meetings. We can provide the link to join. Our next meeting is Monday, September 21st at 4:30pm. Thank you!
Face Covering Reminder- Please make sure you are sending your student to school with a face covering each day. We have more students report to school without a face covering. We are happy to provide a face covering to students however your support in this area is appreciated.
Daily Health Screening- Please continue to administer the daily health assessment to students prior to their arrival at school. This preventative measure will allow us to keep our schools open even as the cold and flu season hits.