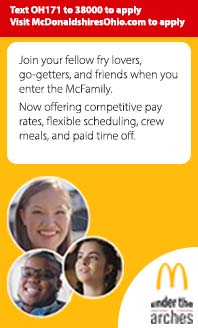 Disposable E-Cigarette Use among U.S. Youth
An Emerging Public Health Challenge
The New England Journal of Medicine released an article this week showing the National health challenge we face in the School District. Nearly 20 percent of High School students and 5 percent of Junior High students are currently using e-cigarettes. Please take a moment to read about it here
CCP & AP Information Videos
As we continue to prepare and plan for the 2021-2022 school year, we would normally host multiple informational meetings for parents and students during the upcoming month. This year, in lieu of the large in-person meetings, we will be providing information to families through a series of videos.
Below you will see 2 video links, one for College Credit Plus (CCP) and the other for Advanced Placement (AP). If your son or daughter has any interest in pursuing these educational options, please click the link to view the information.
If you have any questions about either one of these, please reach out to your child's counselor at 934-5106.