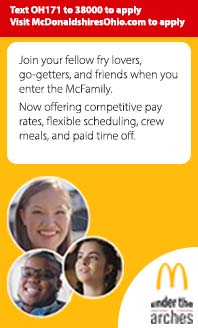 Side Menu Begins
Side Menu Ends, main content for this page begins
Treasurer's Office
Welcome to the Finance page for the Lebanon City School District. The District is committed to providing timely and accurate financial data to the Lebanon School community. The information offered is compiled and prepared by the Treasurer's Office.
The Treasurer's office oversees all of the financial operations of the District, including payroll for over 650 employees. The Treasurer serves as the Chief Financial Officer and reports directly to the Board of Education.
The Treasurer is responsible for the preparation of the annual budget. The Board of Education must adopt a budget by September 30th of each year. The Treasurer's office also publishes an annual financial report, which is annually reviewed by the Ohio Auditor of State's office.
The Treasurer also serves as the Secretary to the Board of Education. In this role, the Treasurer's Office holds all contracts, documents, and the official minutes of all Board meetings.
Treasurer's Office
| | |
| --- | --- |
| Address: | 160 Miller Road, Lebanon, OH 45036 |
| Phone: | (513) 934-5790 |
| Fax: | (513) 933-2103 |
Treasurer/Chief Finance Officer
Assistant Treasurer
Executive Assistant to the Treasurer
Accounts Payable Office
Accounts Payable Specialist