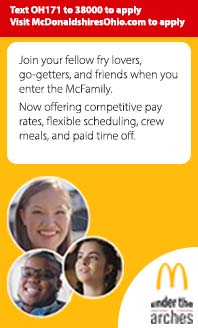 Side Menu Begins
Side Menu Ends, main content for this page begins
Kindergarten Registration
Welcome Class of 2035!
Kindergarten Registration will be March 14, 2022 - April 14, 2022
We are excited that your child will soon be attending Bowman Primary School! Below you will find some information regarding Kindergarten Registration. Your child must be 5 years old on or before August 1, 2022.
Your child must be 5 years old on or before August 1, 2022.
Students attend school for half a day either in the morning or afternoon.
AM/PM assignment is determined by which "zone" you live in. Having zones helps us keep our morning and afternoon class sizes balanced. Please click here to see which zone you live in.
Immunization records and the kindergarten physical form are not due at the time of your registration appointment. Immunization records can be turned in anytime before the 14th day of school and kindergarten physical forms are optional.
To begin registration, click on the New Students tab and follow enrollment directions.
You will receive information by email about your child's teacher in early August. If you do not receive this information by August 13, please contact the Kindergarten Secretary, trumbly.amber@lebanonschools.org.
Please call the Kindergarten Secretary at (513) 934-5461 with any questions.
Kindergarten Registration FAQ
How old do you have to be to go to Kindergarten in the 2022/23 school year?
Students must be 5 years of age on or before August 1, 2022.
Does Lebanon have full day Kindergarten?
No. We have only AM or PM Kindergarten.
Can I choose if I would like for my child to attend AM or PM Kindergarten?
No. This is based on your home address or the address of your daycare provider. This allows us to keep balanced class sizes.
How do I find out if my address is an AM or PM address?
Click here to see the list of AM and PM addresses.
How does the district respond to a request to change from AM or PM if my child does not ride the bus?
Requests can be made by emailing the Kindergarten Secretary at trumbly.amber@lebanonschools.org Please note that honoring requests are based on student enrollment and in the past have been rarely accommodated. A decision will be communicated at the beginning of the school year.
Do I need to have the Kindergarten Physical form filled out and completed when I register?
No. Physical forms are optional and can be turned in to the school at any time.
Is Kindergarten first come, first serve?
No. All students who are 5 on or before August 1, 2021, will be placed in a classroom.
If I live in Lebanon do I have to register in Lebanon?
Usually, yes. You have the option to enroll your student at a private school. There are also some districts that will accept residents from Lebanon, but approval for a spot isn't guaranteed.